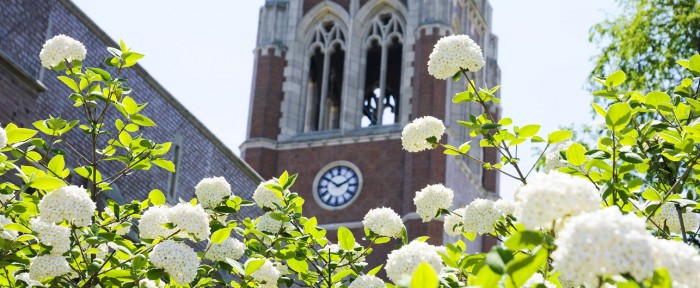 Visit Soon!
A variety of campus visits are available for prospective graduate students. Please click on links below to customize your visit. In addition to sharing our curriculum and sharing program details, we'd love to show you around our beautiful suburban campus and introduce you to current faculty and students, Listed below are a variety of meeting times with program directors, tour and visit class opportunities and information sessions held both on and off campus. Simply click on a link and choose a day. If you don't see a date or time listed that is convenient for you, please contact us directly by e-mail or phone at 216.397.4284. The Office of Graduate Studies is available Monday through Friday, 8:30 a.m. to 5 p.m. to meet with interested students and to answer any questions.
Meetings and Tours
Meet Education Program Director: for students interested in Graduate Programs in Advanced Studies; Initial Licensure Programs; Endorsement and Certificate Programs.
Meet Nonprofit Administration Director: for students interested in Masters or Certificate in Nonprofit Administration
Meet Theology and Religious Studies Director: for students interested in Theology and Religious Studies Masters and Certificate Programs.
Campus Tour take a walking tour with a current graduate student
Information Sessions
Nonprofit Administration Information Session: Monday, April 30th 4:30-6:00
Substance Use Disorder Counseling Program Information Session: Tuesday, May 1st 5:00-6:00
Educational Leadership Coffee Happy Hour at Panera in Avon and Highland Heights Come learn more about our newly relaunched Educational Leadership Program starting in Fall 2018.
Visit A Class
Check back soon for a list of summer classes available to visit.
Other Classes may be available, please call 216.397.4284 for details.
We hope to see you on campus at one of our events soon.