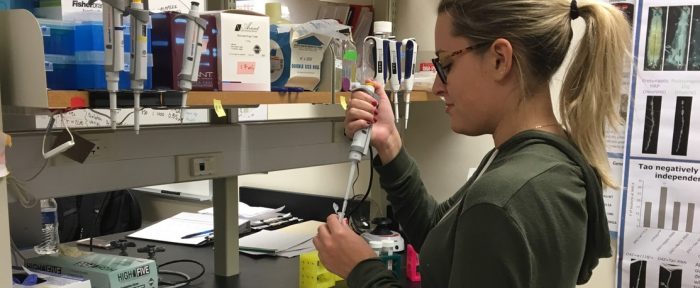 Students in the College of Arts & Sciences gain invaluable professional experience through internships. You can earn academic credit while working as an intern full-time during the summer or part-time during the academic year. Our students have completed prestigious internships at locations not only in the healthcare, legal, and corporate hub of Cleveland, but throughout Ohio, the U.S., and the world.
Internship sites include law firms, healthcare facilities and organizations, government agencies, environmental firms, research laboratories, schools, and other settings. Opportunities include:
A unique professional year program that helps John Carroll education students prepare for and succeed in their student teaching.
A special partnership with the Cleveland Clinic that allows more than 20 of our students each year to intern in areas such as medical and scientific research, autism care, foreign language translation, healthcare information technology, public relations, web design, and more.
Other internships with Cleveland city council members and government offices, the Cleveland Museum of Art, and other civic organizations.
The NBC/John Carroll University Meet the Press Fellowship. The Fellowship is a nine-month (September to May) position at NBC's Meet the Press, the number-one rated Sunday morning public affairs program and the longest-running television program in the world.
Explore our Programs of Study to learn more about internship opportunities in different fields.