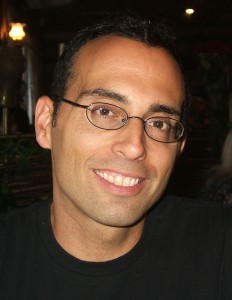 Director Philip Metres has written a number of books and chapbooks, including A Concordance of Leaves (Diode 2013), abu ghraib arias (Flying Guillotine 2011), To See the Earth (Cleveland State 2008), and Behind the Lines: War Resistance Poetry on the American Homefront since 1941 (University of Iowa 2007).  His work has appeared in Best American Poetry, andInclined to Speak: Contemporary Arab American Poetry, and has garnered two NEA fellowships, the Thomas J. Watson Fellowship, five Ohio Arts Council Grants, the Beatrice Hawley Award (for Sand Opera, forthcoming 2015), the Arab American Book Award, the Cleveland Arts Prize and the Creative Workforce Fellowship. He is professor of English at John Carroll University in Cleveland, Ohio and is a Creative Workforce Fellow in 2014.  See http://www.philipmetres.com and http://behindthelinespoetry.blogspot.com for more information.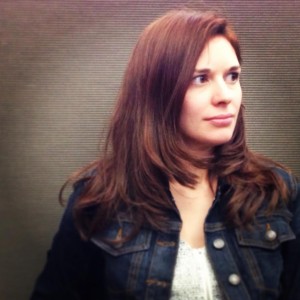 Aubrey Hirsch is the author of the short story collection Why We Never Talk About Sugar (Braddock Avenue Books) and the chapbook This Will Be His Legacy (Lettered Streets Press). Her work has appeared widely in journals likeThird Coast, American Short Fiction, Hobart, Whiskey Island Magazine,PANK and elsewhere. She currently teaches writing at the University of Pittsburgh.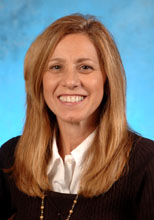 Co-Director Anna Hocevar received her B.A. from John Carroll and is currently completing her Masters Program in Humanities. Anna has been an invaluable administrator for` the English Department for 12 years.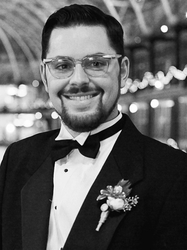 Coordinator Danny Caine's poetry has appeared in The New Ohio Review and The Café Review. He is a second-year graduate assistant at John Carroll, where he serves as an editor of The John Carroll Review and assistant director of the Writing Center. A former high school English  teacher, he graduated from College of Wooster in 2008.