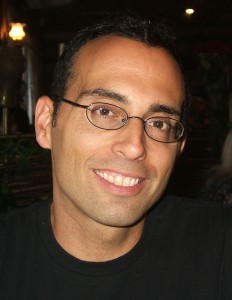 Director Philip Metres founded the YWW in 2010! He is the author of Pictures at an Exhibition (2016), Sand Opera (2015), I Burned at the Feast: Selected Poems of Arseny Tarkovsky (2015), A Concordance of Leaves (2013), To See the Earth (2008) and others. His work has garnered a Lannan fellowships, two NEAs, five Ohio Arts Council Grants, the Hunt Prize for Excellence in Journalism, Arts & Letters, the Beatrice Hawley Award, two Arab American Book Awards, the Watson Fellowship, the Creative Workforce Fellowship, the Cleveland Arts Prize and a PEN/Heim Translation Fund grant. He is professor of English at John Carroll University in Cleveland. http://www.philipmetres.com
Originally from rural Pennsylvania, Lydia Munnell lived in Cleveland before heading west to pursue an MFA in fiction at Bowling Green State University. While at BGSU she worked as Fiction Editor for Mid-American Review and taught both freshman composition and creative writing to undergraduate students. Prior to her teaching assistantship, she coordinated the after school program and assisted with off-site programming at Cleveland Heights-based nonprofit writing space, Lake Erie Ink. Her stories have been published in The Adirondack Review and Appalachian Heritage.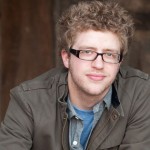 Dave Lucas is the author of the award-winning book of poems Weather (University of Georgia Press, 2011), and won the 2005 Discovery/The Nation prize for poetry. His poems have been published in The Paris Review, Poetry Magazine, Slate, and Threepenny Review.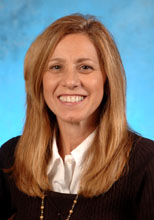 Co-Director Anna Hocevar received her B.A. from John Carroll and is currently completing her Masters Program in Humanities. Anna has been an invaluable administrator for` the English Department for many years.