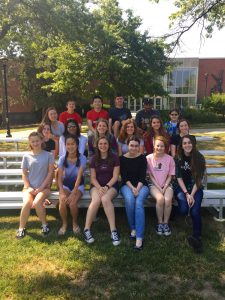 July 30-August 4th, 2018
Day camp option (9am-5pm):
April 1: $350 (early bird rate)
May 30: $380
Overnight option
April 1: $950 (early bird rate)
May 30: $980
For the overnight campers, check-in will take place at 3-5 pm on Sunday, July 29th, 2018. Campers stay in air-conditioned dorms, sharing doubles. Girls and boys reside on separate floors. John Carroll University undergraduate interns who stay in the dorms are in charge of evening activities–including games, use of the campus pool and facilities, movie showings, and one field trip downtown. All meals are served at the John Carroll University cafeteria, which has vegetarian and vegan options available. Check out will take place from 11-1pm on August 4th.
A $100 non-refundable deposit is required by May 30th to reserve your student's spot in the program. Upon completion of the application process, the remaining fee will be due by the first day of camp.
Scholarships may be available as well.