In May 2014, A. Stefani Kurbos became the first John Carroll University student to graduate with a major in women's and gender studies. The interdisciplinary program, directed by Katherine Gatto, Ph.D., was established at JCU in 2012 and includes a major and a minor.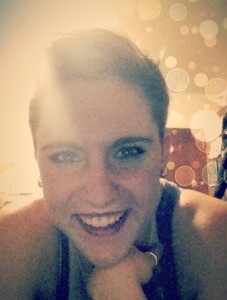 Kurbos attended a high school that stressed the importance of understanding gender bias, ageism, racism, and sexism and how these inequities differ around the world. The women's and gender studies program helped Kurbos not only pursue her interest in the subject, but also explore ways to take charge to change communities and, in turn, the world.
As part of her women's and gender studies major, Kurbos recorded oral histories of residents at Eliza Bryant Village, a long-term care facility for senior citizens in Cleveland. Residents shared the joys, hardships, and reality of aging with her. These conversations in turn gave Kurbos a better appreciation for the challenges and experiences they encountered every day.
Kurbos combined her major in women's and gender studies with a second major in English. The programs complemented one another by allowing her to better understand how the lives of authors and poets shape what they write. Those experiences, she notes,  reflect the many details, metaphors, and ideas in their works.
"The professors in women's and gender studies program, as well as the students involved with it, are all open-minded individuals who truly care about bettering their communities as well as the world," says Kurbos. "I feel enriched and knowledgeable to have learned so much from all of these individuals and it is truly rewarding to know that I have changed their lives as well."
Kurbos is considering several career options, which she plans to explore while traveling during the coming year. "With both English and women's and gender studies degrees, I know I have learned many valuable lessons and will be marketable to many employers," she adds.
Posted on June 25, 2014