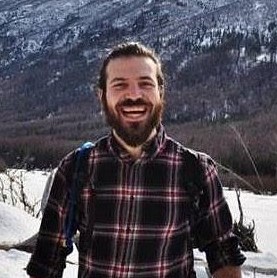 Jamie Linn, M.Ed.
Coordinator for Health Promotion and Wellness
Email: jlinn@jcu.edu
Phone: 216.397.1973
Jamie is the program coordinator for Health Promotion and Wellness.  He received his Master in Education from James Madison University in College Student Personnel Administration and received a Bachelor's in Communication from Eastern Michigan University.  Before working at JCU he worked at Case Western Reserve University as the Manger for Culture of Care in the Greek Life Office.  Jamie enjoys working with college students and is passionate about helping them develop through their time here, specifically how they can take care of themselves and others in the community.  When Jamie is away from campus he enjoys spending time outside in nature and is excited to be getting married this July!  He also has a dog and two cats at home.
Stacy Kramer, B.A.
Graduate Assistant, Health Promotion and Wellness
skramer19@jcu.edu
Stacy is the graduate assistant for Health Promotion and Wellness.  She is a student in the Clinical Mental Health Counseling graduate program. Stacy earned her Bachelor's degree in Political Science from Ohio University; graduating with honors. She has worked for the Cleveland Clinic, Cleveland Rape Crisis Center, Salvation Army, and Lake County Free Clinic. Her experience serving in the Greater Cleveland community has taught her how to provide compassionate care to those she works with of any demographic. Stacy is passionate about working to prevent all forms of violence and believes every person has the power to participate in this work. She is excited to engage the JCU community by offering programming to equip and encourage individuals with the necessary tools and information. Stacy is married with two children and enjoys spending her time with her family.