Healthy relationships are built on solid foundations. The building blocks of these foundations include: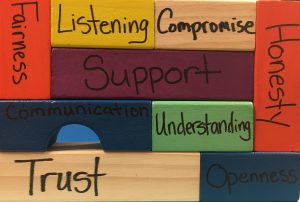 Building a strong foundation:
Have conversations with your partner about boundaries and expectations.
Discuss what you are comfortable with and what makes you uncomfortable.
Be sure to ask your partner about what makes them comfortable and what makes them uncomfortable.
Expect that your partner will respect your boundaries.
Respect your partner's boundaries.
Be sure to maintain a life outside of the relationship.