John Carroll University is proud to welcome our returning U.S. veterans to campus.
John Carroll University is a Yellow Ribbon school, and our Patriot Award is available to eligible veterans. This award, combined with the G.I. Bill and VA's Yellow Ribbon matching funds provide the opportunity for academically qualified veterans to earn a degree with no tuition costs.  To be eligible, the veteran must be certified by VA as 100% eligible for the Post-9/11 GI Bill, must meet University admission requirements, and must submit a Free Application for Federal Student Aid (FAFSA) form.
Click the image to view.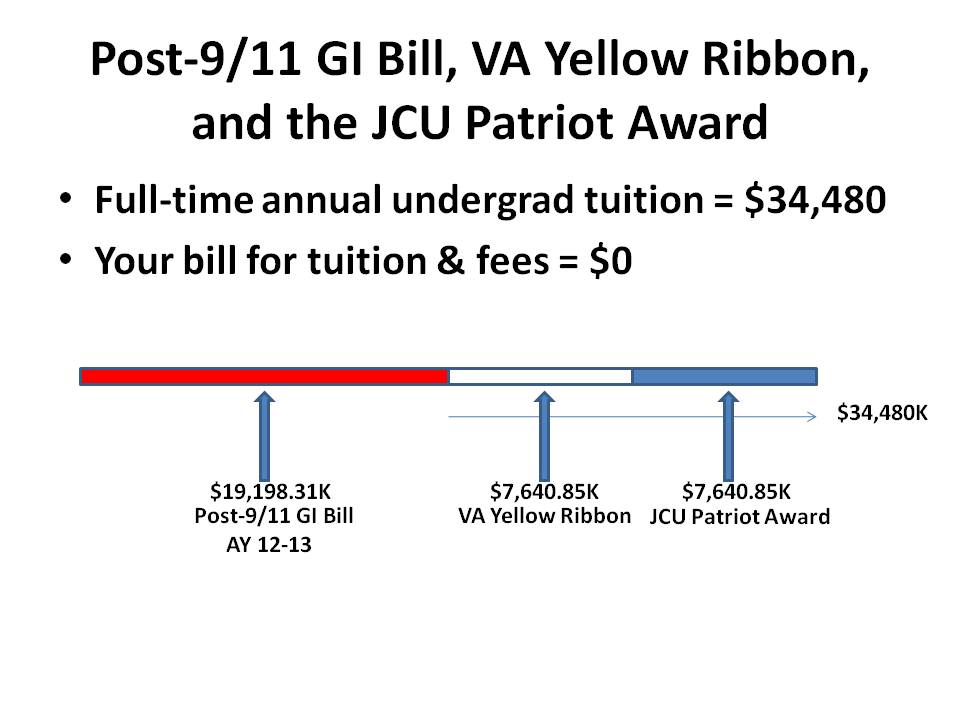 To learn more about other Chapters of GI Bill benefits or federal/state military education assistance and how they can be used at John Carroll University, please contact Eric Patterson at the phone number or email address above.  To explore all other forms of financial aid, read more here where you can also find our Net Price Calculator.