John Carroll University's Veterans Club was founded on Veterans Day, November 11, 2011.
The club is open to student veterans from all branches of service, as well as others who meet the requirement to be an associate member. As a service-oriented club, the main goals of the group are to support all student veterans on campus, bring awareness of military and veteran issues to campus, and to serve the larger veteran community in surrounding areas. These goals are captured in the clubs charter, which states that, "When we help the veterans of our society, we live out the Jesuit motto of being men and women for others, just like those who fought were being men and women unto the future generations of Americans."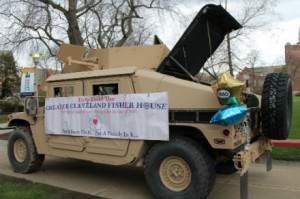 You can find the club's official Student Affairs page under the listing of "Service" clubs here.