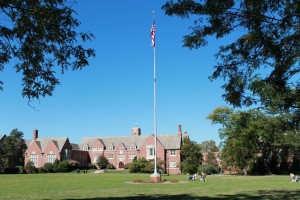 We are looking forward to having you come visit JCU!
Once you choose which date you would like to come, click here to make a reservation. Near the bottom of the page, it asks if you want to schedule a "Transfer Individual Appointment" a "campus tour" or "other". If you select other and write "Student veteran visit", we will make time to meet with you personally and answer any additional questions you may have.
If you bring your unofficial transcripts from previous schools to the meeting, we can start looking over what classes may transfer to John Carroll. If you have any other questions about any part of the process, please feel free to reach out to the Office of Veterans Affairs. We are looking forward to meeting with you!