We are happy to answer any questions you may have about John Carroll, the Celebration of Service Program, or what programs might work for you. Please feel free to contact us by phone, email, or we can set up a time for a Skype chat. We understand this next mission is important to your future, so all inquiries will be returned within 1 business day.
Lieutenant Colonel (retired) Eric A. Patterson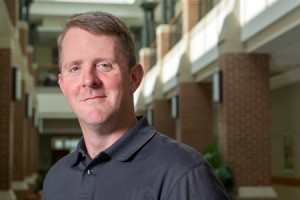 LTC Eric Patterson graduated from the United States Military Academy at West Point, NY, in 1991 with a Bachelor of Science in International Relations, and was commissioned as an Infantry officer. He served as a rifle platoon leader, support platoon leader, scout platoon leader, and assistant operations officer and was deployed to both Somalia and Haiti as a platoon leader in combat.
In 1996, LTC Patterson re-branched to Special Forces.  He spent the next four years periodically deployed across western and northern Africa.  Following attendance at the Naval Postgraduate School, where he earned his Master of Science in Defense Analysis, he was then attended the Army's Command and General Staff College.
Returning to Fort Bragg, NC, he served as the Personnel Recovery Branch Chief, the commander of the Army's SERE school, the Battalion Executive Officer at Camp Mackall, and as the Training Group Operations Officer.
In June 2007, he was assigned to the John Carroll 'Wolfpack' Battalion as the Professor of Military Science.  He spent his final year in the Army deployed overseas, again to Africa.  He officially retired from the Army on June 1st, 2011.
His top awards include the Defense Meritorious Service Medal and the Valorous Unit Award. His badges include the Master Parachutist Badge, the Air Assault Badge, the Combat Infantryman Badge, the Ranger tab, and the Special Forces Tab.
Krysta Kurzynski, LPC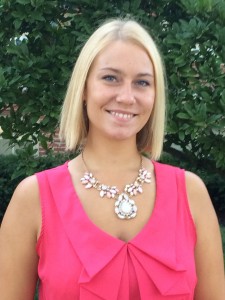 Krysta Kurzynski received her undergraduate degree in Psychology from DePaul University, and her Master's degree in clinical counseling from John Carroll University. Her professional specialty is in working with military veterans as they transition from the military to academia, and from academia to their chosen career.
She joined our team in 2013 and currently serves as the Assistant Director of Veterans Affairs, teaches our student veteran transition class, and serves as the adviser for the Veterans Club.
She is originally from Chicago, IL and is a proud fan of the Blackhawks, Bears, and White Sox!