On May 24, 2018, Saint Charles Borromeo Seminary (in the Archdiocese of Philadelphia) will be hosting their annual John Cardinal Foley Symposium in celebration of the World Day of Social Communications.
At this symposium, they will be awarding The Foley Award in Social Communications to a young adult who wins our video competition.
To enter the competition, view the images below for information on Who, When, and How.
The theme for 2018 is "Fake News and Journalism for Peace."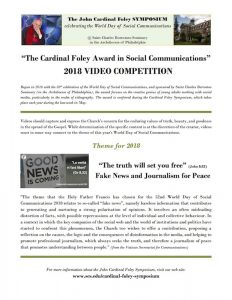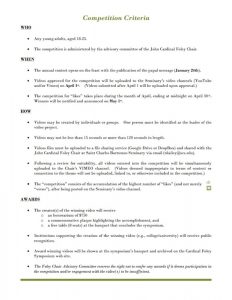 Posted on November 30, 2017