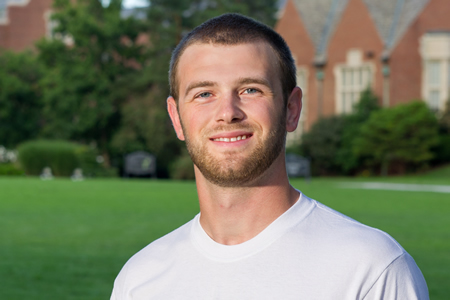 Class of 2015
Hometown: Chesterland, Ohio
High School: West Geauga High School
Major: Exercise Science
I love the fact that John Carroll is a smaller university. It allows me to get more involved on campus with jobs, clubs, a leadership position, and a lot of intramural sports. The faculty members at John Carroll are more than willing to go out of their way to help students, the students are all respectful and responsible, and the alumni want to help students succeed after graduation.
Another great aspect of JCU is our location; being so close to Downtown Cleveland opens a lot of opportunities for activities on the weekends. It also exposes students to many internships, especially with various businesses and places like the Cleveland Clinic.
I would encourage you to walk around campus with us on a tour to learn more about what we have to offer on and off campus.