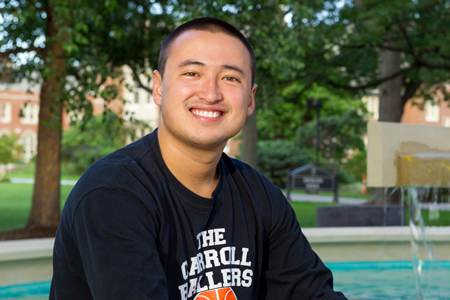 Class of 2015
Hometown: Mansfield, Ohio
High School: Saint Peters High School
Major: Biology
Minors: Political Science and Leadership Development
I'm Michael and over the past three years, John Carroll University has become my home. During my time here, not only have I grown and been challenged academically, I have met people and made friends that will continue to positively impact me for the rest of my life.
Learning at John Carroll happens just as often outside of the classroom as it does inside the classroom. The experiences and lessons I have gained during my time here have come from academic, service, spiritual, and social endeavors. From my involvement in The Carroll Ballers to multiple retreats and immersion experiences, the Jesuit mission of John Carroll has shaped my experience.
I would encourage anyone to come visit our campus and see everything John Carroll University has to offer!