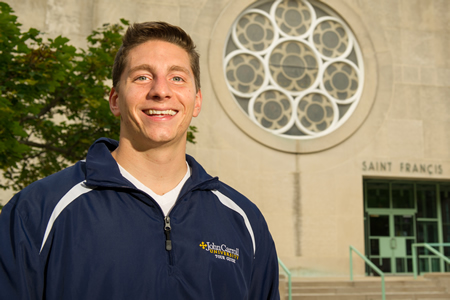 Class of 2014
Hometown: Rochester, New York
High School: Churchville-Chili High School
Major: Management
Minors: Leadership Development and Entrepreneurship
John Carroll University has changed my life, and it has the power to change yours. JCU is an incredible place, and one that has become my home over the past 3 years.
I've been lucky enough to get involved in many facets of campus life here. I've become a regular at 10 p.m. Mass, traveled to New Orleans to serve others less fortunate, led my fraternity as president, and grew my professional business experience through internships and networking events. The education that I've received here has been top notch. My professors have challenged me to think in new ways and appreciate others through a unique Jesuit experience.
I love talking to prospective students and parents about the school and shedding some insight as you make a crucial decision, so don't hesitate to ask! Go Blue Streaks!