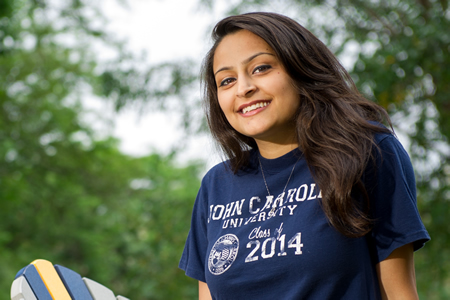 Class of 2014
Hometown: Westlake, Ohio
High School: Magnificat High School
Major: Biology
Minor: Psychology
I decided to come to John Carroll because I absolutely loved the feeling of community that I got when I visited campus for the first time. All the smiles, the excitement, and sense of family were definitely what drew me here and I couldn't be happier that they did. It's my home away from home.
Over the years, I've been actively involved in various campus activities. I've been a part of JCU's Student Union Programming Board, I've taken an immersion trip to Honduras, been secretary of the Honors Student Association, and been a tour guide for two years.
John Carroll has proven to be a truly remarkable experience thus far. I've met the most amazing people, and have made memories that will last me a lifetime.