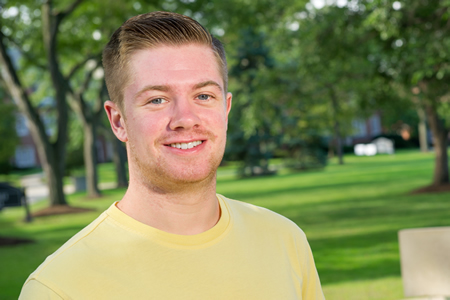 Class of 2015
Hometown: Lakeview, New York
High School: Canisius High School
Major: Management
Minor: Entrepreneurship
Over the past 3 years, John Carroll has truly helped mold me into the person I am today and it challenges me to be better each day. From the moment I stepped on campus I knew that John Carroll was the place for me because it made me feel at home.
I chose JCU because of its foundation in Jesuit education, the beautiful campus and because I knew a small school environment would give me the best tools to succeed. Throughout my time here I have played on the club hockey team, spent a semester studying in London, and have gained professional work experience through an internship.
These are just a few of the reasons that I love John Carroll! I enjoy working as a tour guide to share my experiences with prospective students and their families, so feel free to ask me any questions you may have about JCU!