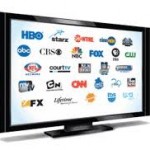 New Digital Channel Lineup
The following Direct TV lineup is subject to change.  If you would like to download and/or print off a channel guide, click here: Digital Channel Guide.
Please note.  HDNET (Channel 7.2) has been removed from our channel lineup .  Bravo has moved from 28.3 to 7.2, and Biography has been added to our lineup on channel 28.3.
Choose a channel below, and click the link to access the network web page for further information:
High-Definition channels
Standard Definition Channels