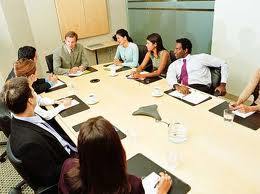 There are a number of options available when it comes to placing a conference call , and charges may apply based upon your specific circumstances. To help determine the best option for your audio conference, consider the following:
The number of  callers (phone numbers) that will be participating in your conference call, including yourself.
Are you willing to set up the conference call by placing individual calls to each participant?
Would you prefer that your conference participant's call into a local or toll free number?
Would you prefer to pay for any associated conference call charges, or would you prefer that your participants pay their own way?
The following are the options that are currently available: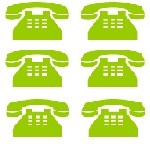 Three to Six Party Conference Call – This Avaya phone system feature can be used at any time without having to contact the system administrator. This call can consist of up to six participants (including yourself), with any combination of on-campus or off-campus callers. Long distance charges may apply.
Download your guide here: 3 to 6-Party Conference                  (This feature is not available on analog telephones)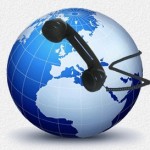 Incoming 6-Party Conference Calling – This phone system feature which can consist of two to six participants, including yourself, with any combination of on-campus or off-campus dial-in callers. Each person dials into a local JCU phone number and enters a PIN number to join the conference. There is no cost to you, but long distance charges may apply to your participants in dialing the local 216-397-XXXX phone number. Contact the system administrator to reserve your time/date, and for dial-in telephone number and PIN information.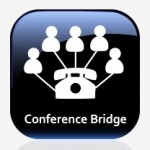 Call Tower (Multi-caller) Conference Bridge (Dial-in) – This is an external conference provider, and can include an unlimited number of participants. Each person (including yourself) calls into a toll free number and enters a security code to join the conference. The quality of the call will not diminish based upon number of callers, is easy to use, and offers a great deal of flexibility. Please contact the system administrator to inquire about the current rate, and/or to obtain a one-time account. A permanent account can be requested for your department if the need arises, and there are no monthly fees, and no hidden charges, You pay only when you use the service.
NOTE: If you have considered these options and still have questions or need some specific details to help you make the best choice for your upcoming conference call, email the system administrator. You can also fill out an ITS Services Request Form to request a temporary or permanent account, or to reserve one of our high-quality conference telephones for your call.

Telephone Equipment Reservations – The Information Technology department owns a number of high quality speakerphones which can be reserved for any of your current or future conference call needs. These units can be used by one or more persons in their office, or at a conference table with any number of people sitting around and participating in the call. There is no charge associated with reserving a conference phone. (fill out an ITS Services Request Form to reserve your conference unit)