April 23-28, 2012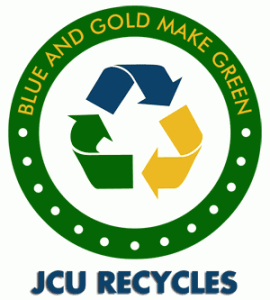 Monday: Earth Day Lunch and Movie Night
Stop by the dining hall during lunch hours for our very first Earth Day Lunch! We'll finish off the day with a screening of the movie YERT, a documentary looking at environmental sustainability throughout America. (7:00-9:00PM in the Jardine Room)
Tuesday: Waste Audit on the Quad
Check out the Keller Commons from 12:00-3:00PM for a waste audit with recycling expert Kathleen Rocco from the Cuyahoga County Solid Waste District. We'll also be showcasing our bike co-op and have a WeCar parked in front of the LSC from 10:30-2:00PM!
Wednesday: Water Wednesday
Join UNICEF Club and Aramark staff in the LSC Atrium from 11:00-1:00PM for a water tasting. Be sure to pick up your free reusable Green Streak Week water bottle as well!
Thursday: Think Green Thursday
Pick up some information on how you can go green! We'll be hosting an in- formation fair in the Atrium during lunch hours with info on sustainability, our bike co-op, nutrition, environmental work through our Center for Service and Social Action., Fair Trade, and more!
Friday: Reduce, Reuse, Recycle
Be sure to sign up for the tour of Tremco in Beachwood (from 1:30-4:30PM) and stop by the Atrium from 8:00-10:00PM to make a pop can lamp with SUPB!
Saturday: Jesuit Day of Service
Jesuit Day of Service is a spring service event in which JCU students, alumni, faculty, and staff partner with Saint Thomas Aquinas Elementary School, the Tri-Street Neighborhood Association, and other area organizations in Cleveland, to lend a helping hand.
Posted on April 11, 2012