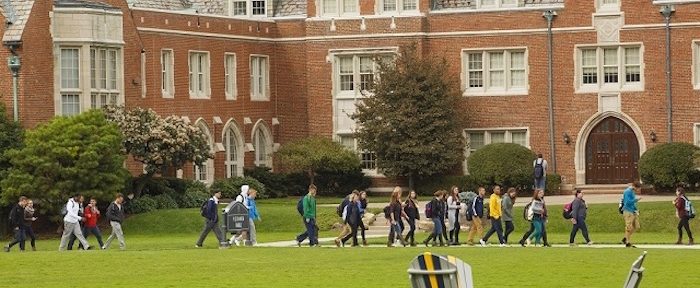 Because I am so appreciative of the education and college-life experiences (Cross Country, Psi Chi, R.O.T.C. Residential) I received from John Carroll.
Vincent Yamilkoski '69
Gainesville, GA
---
I give because I can and I believe in Catholic secondary and college education.
Ben Carlozzo '75
Solon, OH
---
The guy on the phone was super nice.
Billy Meade '00
Cleveland, OH
---
I want to continue to support the students of John Carroll University!
Adam Anderson '05
North Ridgeville, OH
---
This the 40th reunion year and I want to help the fund.
Charles Celizic '74
Mansfield, OH
---
I received a President's Scholarship for four years to attend JCU as well as an Accounting Department Scholarship and feel I should pay those back a bit each year.
James Schaefer '79
Toledo, OH
---
I don't have much to give but I want to do something for JCU as they have always found a way to support my efforts.
Elsie Dickerson '03
Cleveland, OH
---
I give because I believe John Carroll University is committed to providing its students with the tools and knowledge to be successful and contributing members of the community.
Michelle Feinberg '08G
University Heights, OH
---
I owe JCU for a wonderful education, leadership opportunities, life experiences, and mentors that helped me become a Man for Others. I owe JCU for giving me the chance to make best friends that continue to enrich my life and allow me to share wonderful memories made at John Carroll.
Robert Kumazec '07
Mentor, OH
---
Carroll's commitment to academic excellence and holistic care made all the difference for me. I serve as a principal of a Catholic high school in no small part because of my time in University Heights. I'm happy to give.
Greg Deja '05
Grand Rapids, MI
---