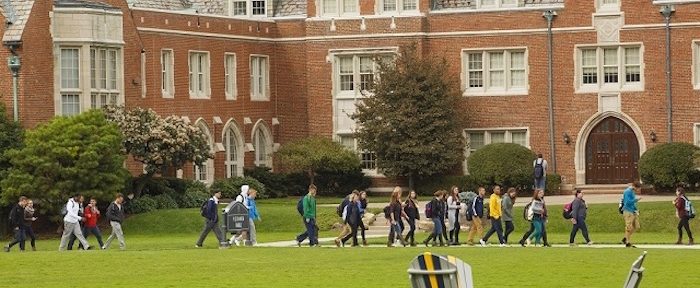 John Carroll gave so much to me, including a great education, the opportunity to travel through three different countries to engage in service, many lifelong friends, athletic success as a member of the cross country and track teams, and even the chance to meet the man who became my husband!
Megan Petraska '12
Euclid, OH
---
If the call center had not called me, I would not have donated. Avery called me. It shows the importance of my donation to the institution.
Rev. Chris Zerucha '06
Painesville, OH
---
John Carroll has impacted my life far beyond my education. It will forever hold a special place in my heart!
Anonymous alumna/us

---
Because I believe in the value of a Jesuit education.
Scot Occhionero '82
Lakewood, OH
---
I value my Jesuit education. It has served me well in my career as a high school math teacher at St. Edward's High School and at the University of New Orleans as Professor of Sociology, Dean of the College of Liberal Arts, and Associate Provost. I value alumni support.
Dennis McSeveney '65
New Orleans, LA
---
As a former member (2000-2004) of Men's Basketball, I want to support the JCU Men's Basketball team.
David Gibbons '04
Charleston, WV
---
You have provided an excellent Catholic education with the Jesuit tradition. Providing an opportunity for my son & daughter to pursue their education and employee them in their life long careers.
Mary Beth Chambers
Westlake, OH
---
Chesterland, OH
Deborah Kreuz '95

---
... the personal teaching, small classes, and teachers who really care about the students.
Andy Miksztal '77G
Palo Alto, CA
---
I received my training and instruction from the Ignatian Spirituality Institute having graduated in 2009. The experience was life-changing for me to say the least. I love being a Spiritual Director and walking with others on their own personal spiritual journey seeking a closer relationship with God.
Becky Haller '09
Louisville, OH
---