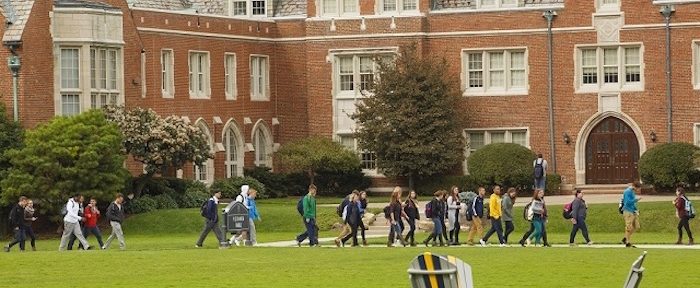 I give thanks for the world-class education I received at JCU and the formation in the Jesuit tradition along the way. John Carroll University empowered me to discern God's will and live out my vocation to serve others.
Nicholas Hosmer '07
Cincinnati, OH
---
JCU gave me an advantage, which I wish to help pass on to others.
Carl Glotz '67
Independence, OH
---
JCU was good to me and I want the school to continue in its successes.
Tom Cassidy '99
La Grange, IL
---
I give a little now because I feel compelled to give back to the institution that helped me land a decent job.
Anonymous

---
We believe in the Jesuit Mission.
Michelle Johnson
Bloomington, MN
---
I give because of the school's commitment to preparing the next generation for success through attention to Liberal Arts and Business direction.
Patrick Hogan '72
Glenview, IL
---
John Carroll University brings warm memories and recognition that it launched my adult future. Thank you.
Richard Walsh '65
Surprise, AZ
---
My time at John Carroll has been invaluable both in and out of the classroom and has helped shape the life I lead today.
Gina Torek '14
Youngstown, OH
---
At JCU, I learned that there is no better exercise for my mind, or my heart, than to use them to help lighten the weights of others. It has been an important part of my family for generations. This school has given me roots. This school has given me wings.
Laura Keffer '07
Chicago, IL
---
John Carroll has impacted my life far beyond my education. It will forever hold a special place in my heart!
Anonymous alumna/us

---