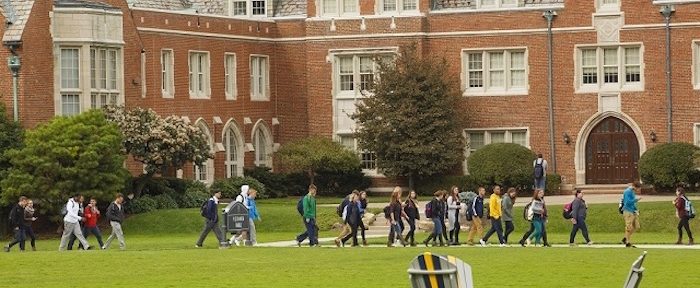 The further the journey from home the closer in the heart is the place of the beginning. The heart gives in order to grow and to build courage to one day return everything that was given.
Anonymous Student

---
The Jesuit education defines who I am. If I can help one other student achieve, it doubles the sense of who I am.
Charles Fye '61
Avon Lake, OH
---
Love JCU
William Costigan '06
Santa Monica, CA
---
John Carroll University is a wonderful community. The learning and service that are coupled together in the work that Dr. Jen Ziemke does is the embodiment of Jesuit values. In two words: intelligent compassion.
Kerrie Carfagno
Charlottesville, VA
---
I still have dear friends from JCU in far away cities. My time at JCU was nothing short of tremendous. Great professors. It was the late 60s. Everything was changing. Me too. I started playing rugby at JCU at the age of 19 and kept it up until my 50s.
Tom Surwill '71
Buffalo, NY
---
My husband and I loved our time at JCU and want to give so others can have the same amazing experience!
Heather and Christian Meade '00
Findlay, OH
---
Being the first in my family to go to college, John Carroll University gave me the opportunity to go on to become an osteopathic physician and have the privilege of caring for others in our Greater Cleveland communities and to lead our osteopathic profession, nationally.
Robert Juhasz, DO '77
Concord Township, OH
---
We originally gave to make amends for an irreconcilable conflict. Today we give for the blessings we receive from students and alumni. We give for blessings given to community: academically, occupationally, and spiritually. We always do everything to keep the Carroll fires burning.
Mark Seward
Columbus, OH
---
I received a fantastic education at JCU, in part, because of scholarships funded by alumni. I feel that now it is my turn to help current students achieve their dreams!
Erica O'Leary '90
Parkville, MD
---
I received an amazing education that reached well beyond the classroom and I want to ensure that continues for future students.
Nicholas Toney '10
Bedford, OH
---