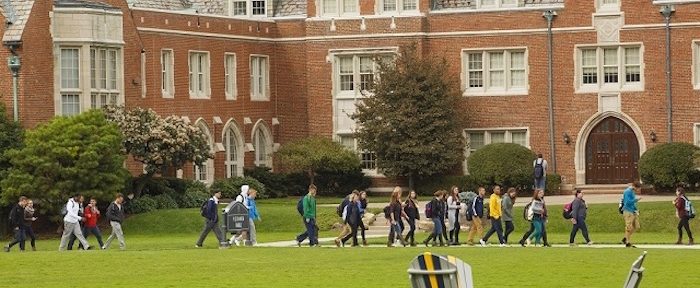 JCU was there for me; financially, academically and in friendships! I received an excellent education while attending JCU. This afforded me the opportunity to impact the lives of others, as I serviced over 2,500 youth/staff. My studies and life experiences encouraged me to see all students as my own.
Dianthia Gilmore '89
Cleveland, OH
---
John Carroll University was invaluable in my career success.
Jeff Rozek '92
North Royalton, OH
---
Forever a Blue Streak!
Laura Affer '94
Ferndale, MI
---
I went to St. Xavier's, a Jesuit College in Mumbai, India, and know the value of a Jesuit education. I am so glad my daughter who attended JCU has learned about issues of social justice and is challenged to "set the world on fire."
Cheryl D'Mello
Brecksville, OH
---
I care about the homeless on the streets of Cleveland...
Teri Reindel
Cedar Park, TX
---
I would like to give back to the JCU community that prepared me well for my future.
Brian Pestotnik '12
Cleveland, OH
---
I played football at JCU and loved hearing the pep band. I played on the kickoff and kick return teams and still remember the band playing Bon Jovi, Living on a Prayer to start the 3rd QTR. They were a huge part of the football games and my college experience.
Jim Fink '05
Richmond, VA
---
JCU always gives back to the community through its students and alumni!
Jeff Rozek '92
North Royalton, OH
---
John Carroll is a great community and a great school worth supporting.
Daniel Falk '10
Fort Gratiot, MI
---
I want students to have good educational experiences and to help keep college education costs affordable through scholarship opportunities.
James Oigara
Buffalo, NY
---