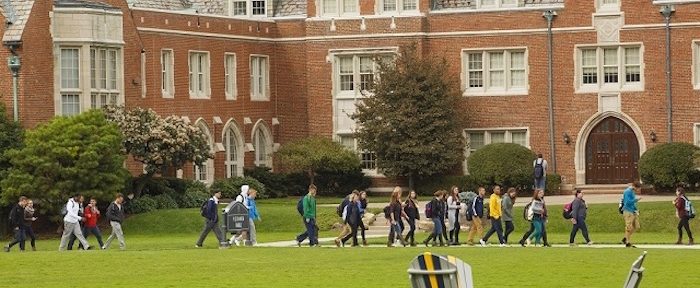 It was activities like these (in JCU crowdfunding initiative) that made my time at John Carroll so memorable. I want to make sure every JCU student gets the opportunities I received as a student to live out our mission to be men and women for others.
Amanda Maggiotto '08
Lakewood, OH
---
JCU was a great foundation and the start of all the success I have had both personally and professionally.
Andrew Gehrlein '92
Shaker Heights, OH
---
I loved my time at JCU. The Boler School of Business prepared me well for an agile business career that evolves with my skills and interests. The liberal arts requirements led me to a broader and more compassionate view of the world.
Anonymous

---
JCU was there for me; financially, academically and in friendships! I received an excellent education while attending JCU. This afforded me the opportunity to impact the lives of others, as I serviced over 2,500 youth/staff. My studies and life experiences encouraged me to see all students as my own.
Dianthia Gilmore '89
Cleveland, OH
---
My father devoted 47 years to JCU.
Carla Coleman
Boulder, CO
---
I value my Jesuit education. It has served me well in my career as a high school math teacher at St. Edward's High School and at the University of New Orleans as Professor of Sociology, Dean of the College of Liberal Arts, and Associate Provost. I value alumni support.
Dennis McSeveney '65
New Orleans, LA
---
Because I believe in the value of a Jesuit education.
Scot Occhionero '82
Lakewood, OH
---
I am grateful for the education I received at JCU and want to pass that opportunity on to others!
Amanda Elliott '05
Walford, IA
---
I value my JCU experience and have enjoyed seeing how the University has expanded but continues to provide students with a quality learning environment.
Allen Offinitz '74
Los Angeles, CA
---
Carroll was a great experience for me. I appreciate what it was and continues to be in my life. I've met many wonderful people because of my time at JCU and, for that, I'm grateful.
Tom Cassidy '99
LaGrange, IL
---