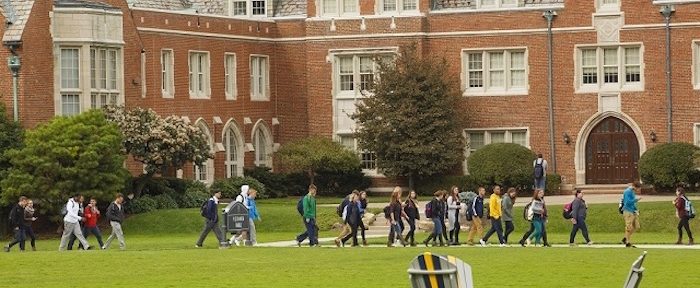 John Carroll shaped me into the person I am today, and I am forever grateful for the Jesuit education I received.
Jennifer Sturm '02
Cincinnati, OH
---
I believe in Jesuit education!
Anne Carey-Pecon '75
Westlake, OH
---
I care about JCU and the work that they do, both on campus and in the community. I'm excited by projects included in the JCU Experience Projects fund, especially those developed by students, such as the Carroll Ballers program. I'm excited to support a great cause!
Monica Orlando '05
Lakewood, OH
---
I am always proud to say I graduated from John Carroll University. My relationship with Father Bukala was something special I've always cherished until I fell out of touch a few years back!! Many of my closest friends remain my classmates at JCU!!
Patrick Scherer '79
Peoria, IL
---
It is essential that a Jesuit education is bestowed on future generations to continue the same values and the ethics that I received.
Charles Fye '61
Avon Lake, OH
---
My family recognizes the importance of JCU in our community. We appreciate the personal phone call from a current student.
Tracey Dixon '91
South Euclid, OH
---
John Carroll University brings warm memories and recognition that it launched my adult future. Thank you.
Richard Walsh '65
Surprise, AZ
---
A wonderful university where I learned so much academically, spiritually, and personally.
James Redford '82
East Grand Rapids, MI
---
We believe in a good Jesuit education for our two children. Our daughter graduated from LMU and Evin is now a sophomore at JCU. It is extra special that Fr. Niehoff also graduated from Bellarmine Prep in Tacoma WA, where our kids went to, as well. We are blessed.
Vee Tolentino
University Place, WA
---
JCU made a huge difference in my and my husband's lives. We want future students to have the fantastic opportunities and life-shaping experiences as we did.
Megan (Kolupski) Yoshida '07
Auburn, WA
---