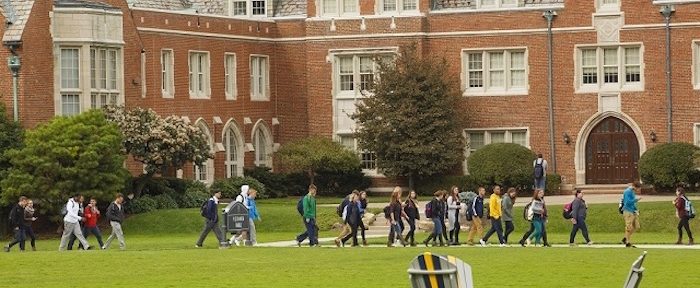 JCU was there for me; financially, academically and in friendships! I received an excellent education while attending JCU. This afforded me the opportunity to impact the lives of others, as I serviced over 2,500 youth/staff. My studies and life experiences encouraged me to see all students as my own.
Dianthia Gilmore '89
Cleveland, OH
---
... somebody funded my President's Scholarship beginning almost 40 years ago.
James Schaefer '79
Toledo, OH
---
We give to JCU because of the fine Jesuit education our son, Kevin P. Carlin '12 received from your university.
Hugh and Debbie Carlin
Rocky River, OH
---
I'm proud to be a JCU alum.
Anthony Fanelli '06
Sherman Oaks, CA
---
John Carroll was good to me. Its greatest gift has been life-long learning and personal growth. Whether you are a JCU student now or thinking about becoming one, you will, for decades to come, be grateful for your John Carroll choice. I am.
Jim Stasny '67
Falls Church, VA
---
Our friend, Frank R Kaspar '56 passed away and we are donating in his memory.
Jean & William Eicholtz
Lenoir City, TN
---
As a former staff member, I saw the JCU mission in practice.
Anita Friedman
New York, NY
---
The Boler Honduras Project forever changed my life and shaped my experience at Carroll. We must keep this project alive and allow more students to experience what myself and several others have over the past four years. It is changing the lives of Carroll students and of those in Honduras.
Chelsea Gerken '14
University Heights, OH
---
It is my wife's and my reunion year.
John Siefert '84
Highland Heights, OH
---
I give because of JCU's Early College Program.
Melanie Shakarian '00
Cleveland, OH
---