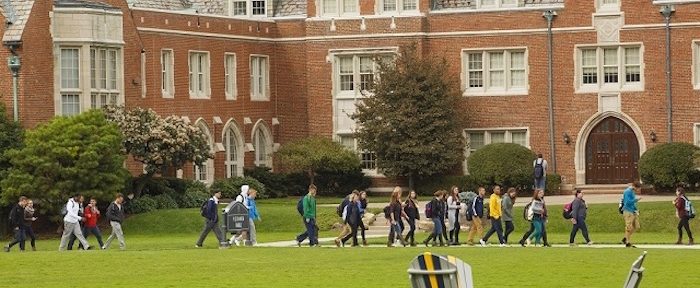 I believe in Jesuit education!
Anne Carey-Pecon '75
Westlake, OH
---
I give as a thank you to JCU.
Mary Bunker '87
Chicago, IL
---
I have seen the countless times John Carroll University has helped their students and their community during my time at JCU. Now that I have graduated, I want to be able to give back and allow the generosity to continue for generations to come.
Mary Fischer '14
Pittsburgh, PA
---
I give because of the Ignatian Spirituality Institute, I strongly believe in the benefits of this program!
Marcia Lewan '09
Euclid, OH
---
My son attended John Carroll University on a scholarship. I want to try to give back to the University because they gave so much to him. Peter is currently working on his masters in international business management at Surrey University in Guildford, England.
Virginia Hrtanek
Grosse Pointe Farms, MI
---
JCU faculty/staff assisted me when I needed it most. Thanks again for my years of learning at JCU.
Hal Wheatley '64
Sagamore Hills, OH
---
I have gained so much from my John Carroll education and the long term friendships I built and I want to give back to JCU in thanks for those gifts.
Sharon Byrnes '88
Lakewood, OH
---
In honor of alumnus, Thomas B. Lewis.
Mary Margaret Lewis
Chevy Chase, MD
---
The Entrepreneurial Development project in Honduras was part of what made my John Carroll experience unforgettable. I hope that future students are given the opportunity to have the same wonderful experiences that I had.
Elizabeth Trathen '13
University Heights, OH
---
JCU gave me an advantage, which I wish to help pass on to others.
Carl Glotz '67
Independence, OH
---