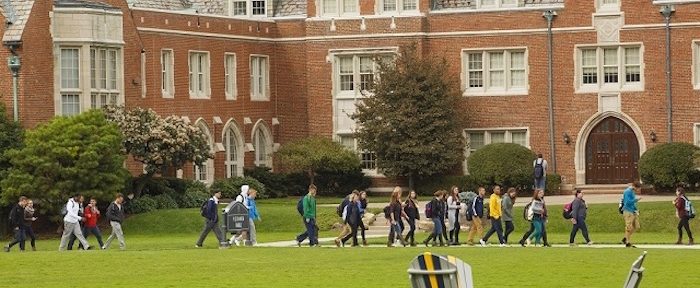 I give because of the Ignatian Spirituality Institute, I strongly believe in the benefits of this program!
Marcia Lewan '09
Euclid, OH
---
I still have dear friends from JCU in far away cities. My time at JCU was nothing short of tremendous. Great professors. It was the late 60s. Everything was changing. Me too. I started playing rugby at JCU at the age of 19 and kept it up until my 50s.
Tom Surwill '71
Buffalo, NY
---
The Entrepreneurial Development project in Honduras was part of what made my John Carroll experience unforgettable. I hope that future students are given the opportunity to have the same wonderful experiences that I had.
Elizabeth Trathen '13
University Heights, OH
---
... because of the education/relationships during my years at JCU, and the lifelong values earned from that education.
Hal Wheatley '64
Sagamore Hills, OH
---
Excellence in education, athletics, and life skills are essential today. We are grateful for what JCU has meant to us and to the students currently attending.
Tom Nicholas '85
Palatine, IL
---
I believe in the value of a Jesuit education.
Tim Schoenharl '02
Bellevue, WA
---
I played football at JCU and loved hearing the pep band. I played on the kickoff and kick return teams and still remember the band playing Bon Jovi, Living on a Prayer to start the 3rd QTR. They were a huge part of the football games and my college experience.
Jim Fink '05
Richmond, VA
---
John Carroll gave me a great education. I feel that it is imperative to give back to where you come from. Thanks--love JCU!
Bridget Chambers '05
Lakewood, OH
---
I appreciate what JCU did for me and hope it continues its mission with current & future students.
Anthony Grego '06

---
Carroll gave so much to me...academics, athletics, and relationships that will last forever!
Megan Lutz '12
University Heights, OH
---