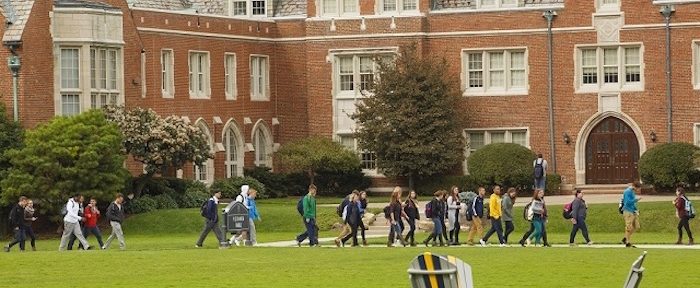 To support current and future students with financial resources.
Irena Celan '13
Willoughby, OH
---
My excellent pre-medical preparation at JCU gave me the opportunity to become a D.O. and president of South Pointe Hospital, where I have the opportunity to improve the health of the patients and the communities we are privileged to serve...Thank you, JCU!!
Robert Juhasz, D.O. '77
Concord Township, OH
---
...of the success I have had, and because we continue to hire wonderful students off campus every year!
Craig Frabotta '93
Cleveland Heights, OH
---
I gave to Entrepreneurial Development in Honduras because it's a win-win for students and Hondurans promoted by JCU's new crowdfunding website.
William Costigan '06
Santa Monica, CA
---
My son attended John Carroll University on a scholarship. I want to try to give back to the University because they gave so much to him. Peter is currently working on his masters in international business management at Surrey University in Guildford, England.
Virginia Hrtanek
Grosse Pointe Farms, MI
---
Dr. Bill Ryan loved JCU and devoted many happy years to the university. I believe it is a fitting memorial to help support a cause close to his heart. He was a loving father, husband and lively addition to gatherings. He was much loved and will be remembered by many.
Teal Anderson
Boerne, TX
---
The Jesuits at JCU were very inspiring to all of us in the Class of 1957 (although I actually received my JCU degree in 1961 due to 4 years of US Air Force military service between my 2nd and 3rd year at JCU). Fr. Paul Woefl, S.J., stands out especially!
Leo Wells '57
Providence Forge, VA
---
My experiences at JCU particularly within the military science department further engrained the value of service to our country. A two-year ROTC scholarship allowed me to complete my studies in political science and biology. Neal (Bishop) Buckon has been a friend and mentor since 1974.
Michael Halko '78
Brockport, NY
---
I give for two reasons. One is that I could not have gone to JCU myself without the scholarships I was given. Second, my daughter is now attending JCU and has a Magis Scholarship that enables her to go without incurring student loan debt.
Nancy Noall '77
Westlake, OH
---
It is my wife's and my reunion year.
John Siefert '84
Highland Heights, OH
---