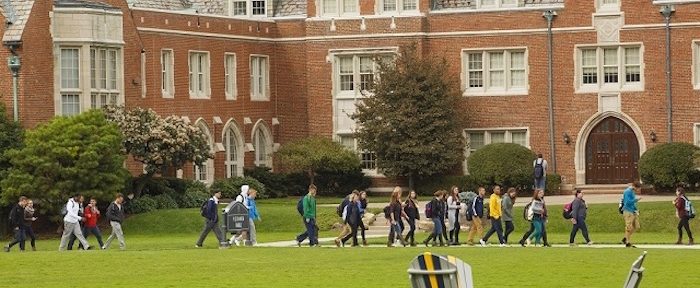 John Carroll University is a wonderful community. The learning and service that are coupled together in the work that Dr. Jen Ziemke does is the embodiment of Jesuit values. In two words: intelligent compassion.
Kerrie Carfagno
Charlottesville, VA
---
My daughter, Hannah, graduated in May of 2014 on a Friday and started a job on Monday through the help of the alumni network and her advisers.
Ivan Baumwell
Edgeworth, PA
---
...of the success I have had, and because we continue to hire wonderful students off campus every year!
Craig Frabotta '93
Cleveland Heights, OH
---
Tom and I both graduated from John Carroll in 1971. The years we spent there were some of the most important, fun times in our lives. We are so grateful for all that JCU helped us to become and the many friends we met there.
Tom and Rosemary Costello '71
Urbana, IL
---
I give because of the Ignatian Spirituality Institute, I strongly believe in the benefits of this program!
Marcia Lewan '09
Euclid, OH
---
I give because that is the only way to live.
Boris Bosnjak '08
Willoughby, OH
---
John Carroll is a great community and a great school worth supporting.
Daniel Falk '10
Fort Gratiot, MI
---
I was afforded the opportunity to go to JCU because of scholarships and financial support. I want to give that same opportunity to future students.
Lisa Zone '98
Cleveland, OH
---
The guy on the phone was super nice.
Billy Meade '00
Cleveland, OH
---
I received an MS in Math in 1975.
Christine Mitchell '75G
Atlanta, GA
---