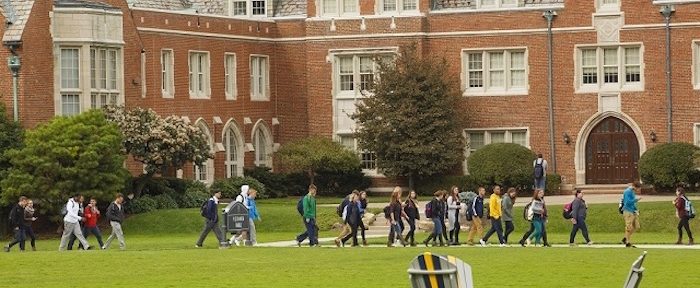 My son, Kevin P. Carlin '12, is a graduate of John Carroll University.
Hugh Carlin
Rocky River, OH
---
It was activities like these (in JCU crowdfunding initiative) that made my time at John Carroll so memorable. I want to make sure every JCU student gets the opportunities I received as a student to live out our mission to be men and women for others.
Amanda Maggiotto '08
Lakewood, OH
---
In honor of Cindy Zwierlein.
Petra Martin

---
I gave to Entrepreneurial Development in Honduras because it's a win-win for students and Hondurans promoted by JCU's new crowdfunding website.
William Costigan '06
Santa Monica, CA
---
I want to continue to support the students of John Carroll University!
Adam Anderson '05
North Ridgeville, OH
---
I received an MS in Math in 1975.
Christine Mitchell '75G
Atlanta, GA
---
The Entrepreneurial Development project in Honduras was part of what made my John Carroll experience unforgettable. I hope that future students are given the opportunity to have the same wonderful experiences that I had.
Elizabeth Trathen '13
University Heights, OH
---
I had wonderful professors at John Carroll who prepared me to be a critical thinker in everything I do. I want other people to have that same opportunity.
Sarah Stroney '08
Pittsburgh, PA
---
Fr. Jim Duffy suggested I do a co-op before dropping out - and that, and the other supportive faculty, has made all the difference.
Michael Heben '84
Ottawa Hills, OH
---
My husband and I loved our time at JCU and want to give so others can have the same amazing experience!
Heather and Christian Meade '00
Findlay, OH
---