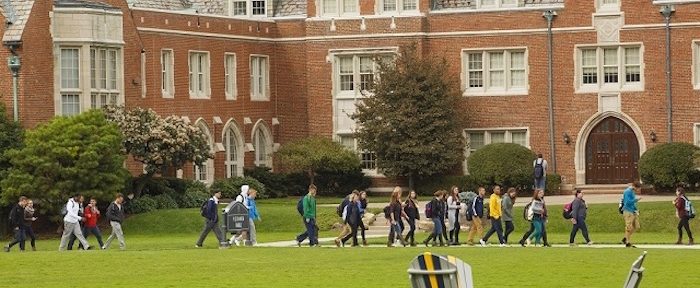 The decision to attend John Carroll has impacted my life every day since then in so many positive ways - emotionally, spiritually, intellectually, and physically. There is no way to repay such an enormous debt.
Paul Hulseman '82
Winnetka, IL
---
I am an alumnus.
Peter Hanson '69
St. Petersburg, FL
---
My wife and I are both JCU graduates ('01) and hold our college experience very dear. It's a privilege to give back.
Alexius Tomaszewski '01
Akron, OH
---
I wanted to give back to an organization that is meaningful to me. I had many great experiences as a member of JCU Bands, and I am happy to help the tradition continue.
Amy McFarland '01
Westlake, OH
---
I give because I can and I believe in Catholic secondary and college education.
Ben Carlozzo '75
Solon, OH
---
John Carroll shaped me into the person I am today, and I am forever grateful for the Jesuit education I received.
Jennifer Sturm '02
Cincinnati, OH
---
I really value my Jesuit education and the friends I made at JCU are lifelong. I came from an underserved area of the inner city of Cleveland and I wouldn't be where I am today without a scholarship at JCU!
Lisa Cassidy-Vu '98
Winston-Salem, NC
---
John Carroll University gave me a great foundation to be successful not only in my career, but also as a leader, a mentor, a family man, a member of my community, and a citizen of this country.
Michael Elsner '93
Mt. Pleasant, SC
---
I received financial aid when I was a student, without which I would not have been able to attend John Carroll. I want to support current and future JCU students who exhibit academic excellence and a commitment to serving others with their well-cultivated gifts.
M. Kate Allen '04
Tempe, AZ
---
I owe JCU for a wonderful education, leadership opportunities, life experiences, and mentors that helped me become a Man for Others. I owe JCU for giving me the chance to make best friends that continue to enrich my life and allow me to share wonderful memories made at John Carroll.
Robert Kumazec '07
Mentor, OH
---