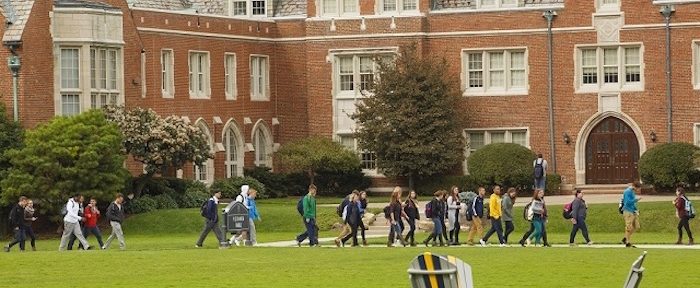 It is essential that a Jesuit education is bestowed on future generations to continue the same values and the ethics that I received.
Charles Fye '61
Avon Lake, OH
---
I am so proud of my Jesuit education from John Carroll University. I want to help current and future students receive the same opportunities and experiences that I had during my time at Carroll.
Casey Laughlin '08
New York, NY
---
The guy on the phone was super nice.
Billy Meade '00
Cleveland, OH
---
I really value my Jesuit education and the friends I made at JCU are lifelong. I came from an underserved area of the inner city of Cleveland and I wouldn't be where I am today without a scholarship at JCU!
Lisa Cassidy-Vu '98
Winston-Salem, NC
---
I believe in the value of a Jesuit education.
Tim Schoenharl '02
Bellevue, WA
---
I am thankful for my education at JCU and want to support the Business School.
Jon Jay Lynch '63
Rio Verde, AZ
---
Labre is a great example of what Jesuit education and Men and Women for Others is all about.
Bryan Mauk '08
Mayfield Heights, OH
---
I appreciate the wide range of opportunities given to my daughter, Marie Skoczylas, that launched her life-long passion for social justice as she finishes her Doctoral program studies at the University of Pittsburgh.
Bernadette Skoczylas
Harrison City, PA
---
Dr. Bill Ryan loved JCU and devoted many happy years to the university. I believe it is a fitting memorial to help support a cause close to his heart. He was a loving father, husband and lively addition to gatherings. He was much loved and will be remembered by many.
Teal Anderson
Boerne, TX
---
In memory of Thomas M. Gibbons (Class of 1949 and JCU Alumni Medal honoree in 1986).
Anonymous student

---