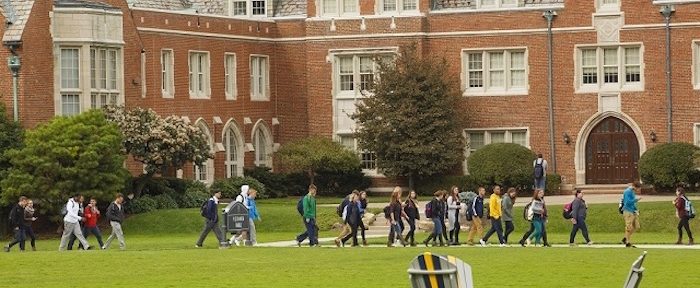 Class of 64, also 3 brothers went to JCU, and our son Chris went to and works at JCU.
Martin Wenzler '64
Williamsburg, VA
---
I value my Jesuit education.
Lewis Zahara '80
Arlington Heights, IL
---
John Carroll provided me more than an academic education, it provided me a life education.
Claire CaJacob '78
Chesterfield, MO
---
To honor the memory of NCAA All American Wrestler Mark Schell and to support the Central Ohio presence at John Carroll University through the Mark Schell Memorial Endowed Scholarship.
Tom Cua '80
Westerville, OH
---
It is my wife's and my reunion year.
John Siefert '84
Highland Heights, OH
---
John Carroll gave me a great education. I feel that it is imperative to give back to where you come from. Thanks--love JCU!
Bridget Chambers '05
Lakewood, OH
---
In honor of Fr. Bichl. A loving, wise, and gentle man who represents the best of JCU in both philosophy and practice. My life is enriched through his friendship, my mind is enhanced through his teaching. May God hold you in the palm of his hand...forever. With Love, Marian Kinney
Marian Kinney '76
Chicago, IL
---
I loved my time at John Carroll and want others to learn what it means to be a man or woman for others!
Chris Lewandowski '10
Columbia, SC
---
My experience as a graduate student was wonderful. I appreciate the values of the school and want others to have the same experience. My family loves the alumni activities. Thank you!
Eric Megla '11G
Mayfield Heights, OH
---
I loved my time at JCU. The Boler School of Business prepared me well for an agile business career that evolves with my skills and interests. The liberal arts requirements led me to a broader and more compassionate view of the world.
Anonymous

---