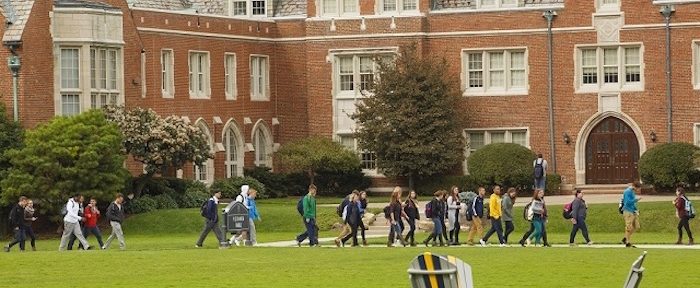 John Carroll instilled values in me to give back and serve those when they are in need. What better mission could a university have? The world could use more Blue Streaks in it!
Alexis DiFranco '09
Willoughby Hills, OH
---
I give because of Ron, Emmett, Rodney, Thomas, Cadillac, Paxton, JimBob, Al, Poppy, Gary, Viola, Nancy, Betty, Marie, Jupiter, Tom, Johnny, and so many others who helped me discover Jesus and the world by being as real, open, perfect and flawed as humans can be.
Lena Chapin '10
Cleveland Heights, OH
---
I give because that is the only way to live.
Boris Bosnjak '08
Willoughby, OH
---
I was able to go to JCU as a result of scholarships supported by prior alumni. And now my daughter receives a wonderful scholarship.
Nancy Noall '97
Westlake, OH
---
I LOVE JCU AND MY JCU FRIENDS
Jane Lambesis '83
Mount Prospect, IL
---
It is my wife's and my reunion year.
John Siefert '84
Highland Heights, OH
---
I loved my time at JCU and want to ensure that future generations have the opportunity to have the same experience.
Theresa Laheta '97
Brunswick, OH
---
Loved the JCU experience, being part of the baseball program and being part of a new varsity sport.
Phil Ricci '77
Pittsford, NY
---
In honor of alumnus, Thomas B. Lewis.
Mary Margaret Lewis
Chevy Chase, MD
---
... somebody funded my President's Scholarship beginning almost 40 years ago.
James Schaefer '79
Toledo, OH
---