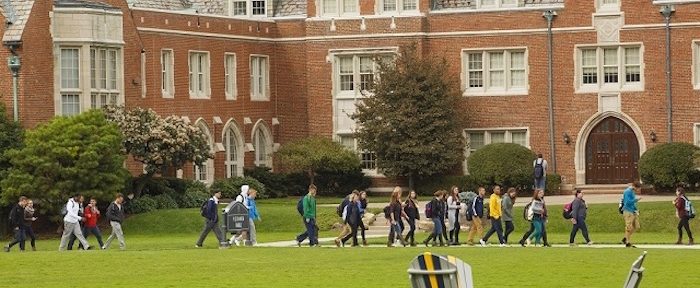 I appreciate everything John Carroll University has done for me.
Anonymous student

---
Class of 64, also 3 brothers went to JCU, and our son Chris went to and works at JCU.
Martin Wenzler '64
Williamsburg, VA
---
I believe in the mission of JCU and want to give back to a place that means so much to me!
Sharon Byrnes '88
Lakewood, OH
---
JCU has shaped me to become a woman for others and I want to see the university continue that mission.
Lauren Bajda '12
Cleveland, OH
---
This school and the friends I gained there helped me appreciate the value of a great education both outside and inside the classroom.
Brendan Bauer '93
Huron, OH
---
I thoroughly enjoyed my time at JCU and how it prepared my for the future. I want others to be able to experience the many benefits of JCU.
Daniel Blackburn '11
Chicago, IL
---
Everyone deserves an opportunity.
Adam Pizzurro '08
Westlake, OH
---
... to support the Math Department.
Christine Mitchell '75
Atlanta, GA
---
I received financial aid when I was a student, without which I would not have been able to attend John Carroll. I want to support current and future JCU students who exhibit academic excellence and a commitment to serving others with their well-cultivated gifts.
M. Kate Allen '04
Tempe, AZ
---
My wife and I are both JCU graduates ('01) and hold our college experience very dear. It's a privilege to give back.
Alexius Tomaszewski '01
Akron, OH
---