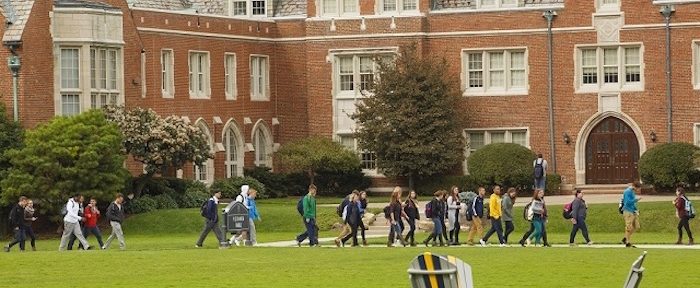 I give because I can and I believe in Catholic secondary and college education.
Ben Carlozzo '75
Solon, OH
---
... the education I received at JCU had a significant impact on my intellectual and moral development, and continues to impact me today. I believe in JCU's mission and vision, and want to support the growth and empowerment of future men and women to lead and serve.
Jennifer Sturm '02
Cincinnati, OH
---
This the 40th reunion year and I want to help the fund.
Charles Celizic '74
Mansfield, OH
---
JCU gave me so much.
David Weakland '88
Peoria, AZ
---
I LOVE JCU AND MY JCU FRIENDS
Jane Lambesis '83
Mount Prospect, IL
---
The Entrepreneurial Development project in Honduras was part of what made my John Carroll experience unforgettable. I hope that future students are given the opportunity to have the same wonderful experiences that I had.
Elizabeth Trathen '13
University Heights, OH
---
I love my school and more importantly, the people I have met and the dedicated folks that work there!! It always makes my day when I hear from someone from JCU. Thank you.
Don MacMillan '81
Watertown, MA
---
... somebody funded my President's Scholarship beginning almost 40 years ago.
James Schaefer '79
Toledo, OH
---
JCU has shaped me to become a woman for others and I want to see the university continue that mission.
Lauren Bajda '12
Cleveland, OH
---
My father devoted 47 years to JCU.
Carla Coleman
Boulder, CO
---