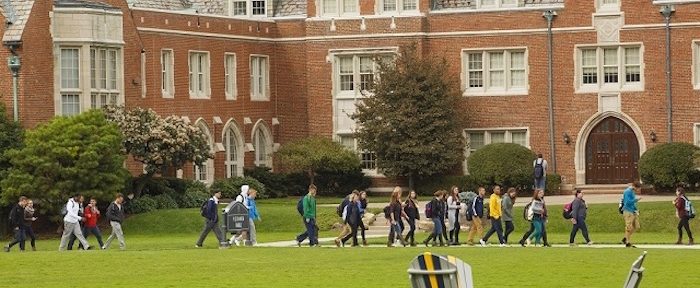 John Carroll University has played a pivotal role in my career. The core values of a Jesuit education are essential to living life the fullest, not just from a professional aspect, but more importantly from a personal standpoint. Giving back is just a simple way of saying thank you.
Jesús Sánchez '07
Macungie, PA
---
... strong values, caring community, lifelong friends Dr. Thomas ('87) and Katherine (Meehan '88) Collins
Thomas and Katherine Collins '87, 1988
Chagrin Falls, OH
---
We believe in a good Jesuit education for our two children. Our daughter graduated from LMU and Evin is now a sophomore at JCU. It is extra special that Fr. Niehoff also graduated from Bellarmine Prep in Tacoma WA, where our kids went to, as well. We are blessed.
Vee Tolentino
University Place, WA
---
I give because Jesus calls us to feed the hungry and clothe the naked. John Carroll helps fulfill that call, and encourages a Catholic lifestyle!
Jess Yurick
Parma Heights, OH
---
JCU has shaped me to become a woman for others and I want to see the university continue that mission.
Lauren Bajda '12
Cleveland, OH
---
I was helped by scholarship funds during my years at JCU and I want to help give a future/current student the same opportunities I was given.
Daniel Gonzalez '14
Cleveland, OH
---
Excellence in education, athletics, and life skills are essential today. We are grateful for what JCU has meant to us and to the students currently attending.
Tom Nicholas '85
Palatine, IL
---
When I was at JCU, someone gave to me. Pay It Forward.
Brooke Cuevas Uehlein '03
Avon, OH
---
I believe in Jesuit education!
Anne Carey-Pecon '75
Westlake, OH
---
It is my small way to give back.
Lewis Zahara '87
Arlington Heights, IL
---