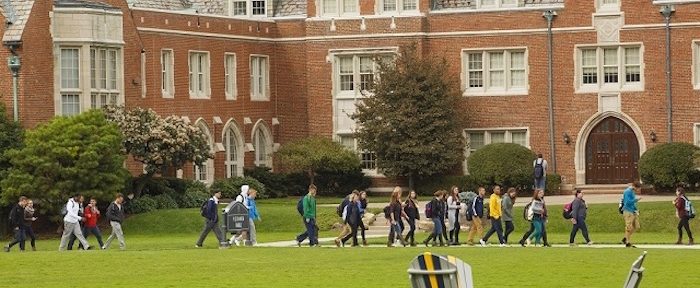 JCU was there for me; financially, academically and in friendships! I received an excellent education while attending JCU. This afforded me the opportunity to impact the lives of others, as I serviced over 2,500 youth/staff. My studies and life experiences encouraged me to see all students as my own.
Dianthia Gilmore '89
Cleveland, OH
---
Appreciative alumnus
David Sinar '68
Richfield, OH
---
Football team parkas.
Mike Pawlak '75
Middleton, WI
---
I love the JCU focus on service as seen through the Arrupe Scholars.
Maggie Broeren
Milwaukee, WI
---
We give in appreciation for the education our daughter received at John Carroll University.
Mike and Kathy Robinson
West Chester, OH
---
... the education I received; the respect for human nature that came to me through philosophy, sociology, history, and theatre; and the moral and ethical values preached and taught by the Jesuits have influenced my life over the past 57 years.
John E. Clifford '58
San Antonio, TX
---
Love JCU
William Costigan '06
Santa Monica, CA
---
I value my JCU experience and have enjoyed seeing how the University has expanded but continues to provide students with a quality learning environment.
Allen Offinitz '74
Los Angeles, CA
---
I played football at JCU and loved hearing the pep band. I played on the kickoff and kick return teams and still remember the band playing Bon Jovi, Living on a Prayer to start the 3rd QTR. They were a huge part of the football games and my college experience.
Jim Fink '05
Richmond, VA
---
I am so thankful for all opportunities and happy memories JCU has given to me.
Amanda Maggiotto '08
Lakewood, OH
---