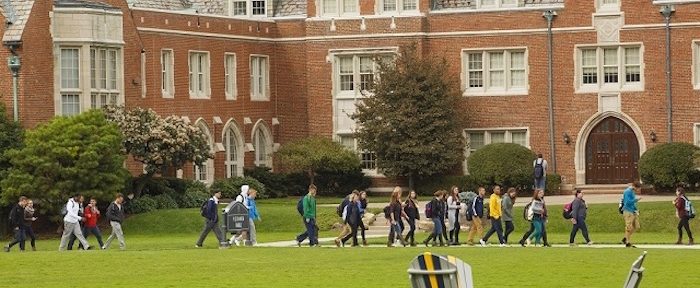 I hope to be able to help JCU give future students the same wonderful experience that helped shape me into the person I am today.
Robert Kumazek '07
Mentor, OH
---
(I give to provide) college education tuition assistance.
John Whalen
Fairlawn, OH
---
I like the fact that students are being encouraged to participate in service projects that benefit those who are less fortunate.
Elizabeth Trocki '76
Erie, PA
---
Carroll's commitment to academic excellence and holistic care made all the difference for me. I serve as a principal of a Catholic high school in no small part because of my time in University Heights. I'm happy to give.
Greg Deja '05
Grand Rapids, MI
---
I love the JCU focus on service as seen through the Arrupe Scholars.
Maggie Broeren
Milwaukee, WI
---
My time at John Carroll has been invaluable both in and out of the classroom and has helped shape the life I lead today.
Gina Torek '14
Youngstown, OH
---
I have seen the countless times John Carroll University has helped their students and their community during my time at JCU. Now that I have graduated, I want to be able to give back and allow the generosity to continue for generations to come.
Mary Fischer '14
Pittsburgh, PA
---
JCU made a huge difference in my and my husband's lives. We want future students to have the fantastic opportunities and life-shaping experiences as we did.
Megan (Kolupski) Yoshida '07
Auburn, WA
---
JCU faculty/staff assisted me when I needed it most. Thanks again for my years of learning at JCU.
Hal Wheatley '64
Sagamore Hills, OH
---
I am a friend of the Schneider family and proud of Dr. Leo Schneider's legacy.
Diane Bernstein
Mayfield Village, OH
---