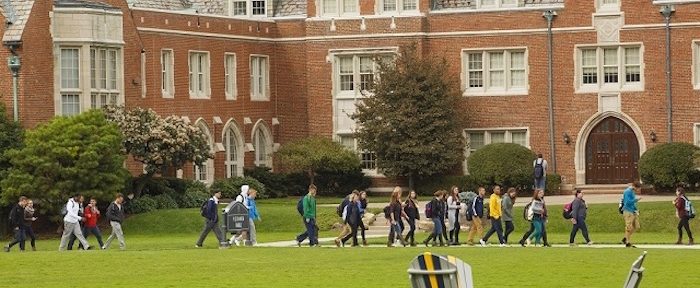 I care about JCU and the work that they do, both on campus and in the community. I'm excited by projects included in the JCU Experience Projects fund, especially those developed by students, such as the Carroll Ballers program. I'm excited to support a great cause!
Monica Orlando '05
Lakewood, OH
---
I want to support Catholic education.
Thomas Pelon '90
Northville, MI
---
I like the fact that students are being encouraged to participate in service projects that benefit those who are less fortunate.
Elizabeth Trocki '76
Erie, PA
---
My education at JCU made a difference in my life's journey.
Harold Wheatley '64
Sagamore Hills, OH
---
Loved the JCU experience, being part of the baseball program and being part of a new varsity sport.
Phil Ricci '77
Pittsford, NY
---
Our son had a great experience at JCU during his years from 1995-99. He was treated well and received a fabulous education.
Mary Ann Chambers
Poland, OH
---
To support the mission of the University
Anonymous student

---
... to continue success for JCU -- received both undergrad and grad degree from Carroll.
William Brueggeman '87, 1995G
Madison, OH
---
I am one of 8 children, and JCU gave me assistance when I attended in the mid 60s. I remember that it was $400.00 per year, which in today's dollars would be closer to $4000.00.
Robert Geiss '69, 1971G
Palatine, IL
---
Carroll's commitment to academic excellence and holistic care made all the difference for me. I serve as a principal of a Catholic high school in no small part because of my time in University Heights. I'm happy to give.
Greg Deja '05
Grand Rapids, MI
---