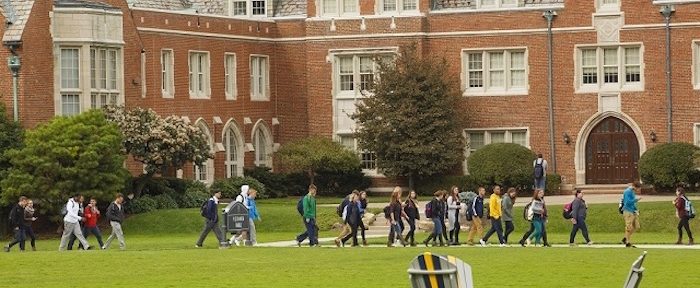 I believe in Jesuit education!
Anne Carey-Pecon '75
Westlake, OH
---
I give because I can and I believe in Catholic secondary and college education.
Ben Carlozzo '75
Solon, OH
---
My experiences at JCU particularly within the military science department further engrained the value of service to our country. A two-year ROTC scholarship allowed me to complete my studies in political science and biology. Neal (Bishop) Buckon has been a friend and mentor since 1974.
Michael Halko '78
Brockport, NY
---
I received financial assistance many years ago when I attended JCU and I landed a great job because I graduated from JCU.
Susan Kenney '76
Cleveland, OH
---
It was activities like these (in JCU crowdfunding initiative) that made my time at John Carroll so memorable. I want to make sure every JCU student gets the opportunities I received as a student to live out our mission to be men and women for others.
Amanda Maggiotto '08
Lakewood, OH
---
I spent over 11 years getting an education at JCU and donating is one way for me to give back to JCU.
Eric Botnick '83
New Orleans, LA
---
We give to JCU because of the fine Jesuit education our son, Kevin P. Carlin '12 received from your university.
Hugh and Debbie Carlin
Rocky River, OH
---
John Carroll provided me more than an academic education, it provided me a life education.
Claire CaJacob '78
Chesterfield, MO
---
I give because Jesus calls us to feed the hungry and clothe the naked. John Carroll helps fulfill that call, and encourages a Catholic lifestyle!
Jess Yurick
Parma Heights, OH
---
(I give to provide) college education tuition assistance.
John Whalen
Fairlawn, OH
---