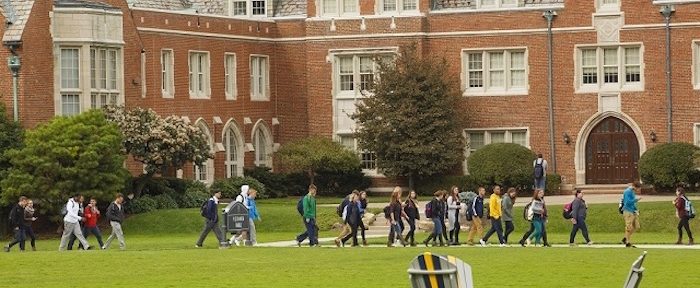 I am so fortunate to have received such an excellent education from JCU and I would like to pass that same gift of excellence on to someone who will also value the priceless gift of a great education and put it to good use, like I have in my life!
Angela Monateri '00
Broadview Heights, OH
---
Carroll gave so much to me...academics, athletics, and relationships that will last forever!
Megan Lutz '12
University Heights, OH
---
John Carroll has impacted my life far beyond my education. It will forever hold a special place in my heart!
Anonymous alumna/us

---
John Carroll provided me with a considerable amount of scholarship money when I was a student there, and this is my way to give back.
Jason Hennes '00
Park Ridge, IL
---
A wonderful university where I learned so much academically, spiritually, and personally.
James Redford '82
East Grand Rapids, MI
---
I have gained so much from my John Carroll education and the long term friendships I built and I want to give back to JCU in thanks for those gifts.
Sharon Byrnes '88
Lakewood, OH
---
John Carroll gave shape to the arc of my career and my family life. I want the educational tools that were made available to me to be available to future generations of Carroll students to help shape their lives as men and women for others.
Kathleen O'Neil '74
Riverside, CT
---
I am one of 8 children, and JCU gave me assistance when I attended in the mid 60s. I remember that it was $400.00 per year, which in today's dollars would be closer to $4000.00.
Robert Geiss '69, 1971G
Palatine, IL
---
I care about JCU and the work that they do, both on campus and in the community. I'm excited by projects included in the JCU Experience Projects fund, especially those developed by students, such as the Carroll Ballers program. I'm excited to support a great cause!
Monica Orlando '05
Lakewood, OH
---
John Carroll delivers the core force of a productive life -- the will to keep learning and growing.
Jim Stasny '67
Falls Church, VA
---