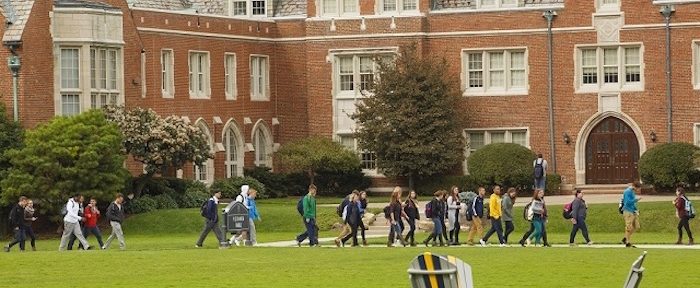 JCU allotted me the opportunity to study a spectrum of courses. Additionally, each professor I had would always take the time outside of class to help me grow as a person. Finally, JCU provided me a generous scholarship and I need to make sure that is there for future students.
Charles Trouba '13
Omaha, NE
---
... the education I received at JCU had a significant impact on my intellectual and moral development, and continues to impact me today. I believe in JCU's mission and vision, and want to support the growth and empowerment of future men and women to lead and serve.
Jennifer Sturm '02
Cincinnati, OH
---
I am so proud of my Jesuit education from John Carroll University. I want to help current and future students receive the same opportunities and experiences that I had during my time at Carroll.
Casey Laughlin '08
New York, NY
---
To help support the school that provided the opportunities I have today.
Thomas Mis '99
Seattle, WA
---
We give in appreciation for the education our daughter received at John Carroll University.
Mike and Kathy Robinson
West Chester, OH
---
The Jesuits at JCU were very inspiring to all of us in the Class of 1957 (although I actually received my JCU degree in 1961 due to 4 years of US Air Force military service between my 2nd and 3rd year at JCU). Fr. Paul Woefl, S.J., stands out especially!
Leo Wells '57
Providence Forge, VA
---
To support the mission of the University
Anonymous student

---
I give because my husband and I met at JCU and it was a great experience!
Lyndi Oing '07
Wadsworth, OH
---
John Carroll made a big impact on my life. I found my life's work because of Carroll and I met the love of my life and wife at JCU!
Andrew Kosek '08
Sunbury, OH
---
The Entrepreneurial Development project in Honduras was part of what made my John Carroll experience unforgettable. I hope that future students are given the opportunity to have the same wonderful experiences that I had.
Elizabeth Trathen '13
University Heights, OH
---