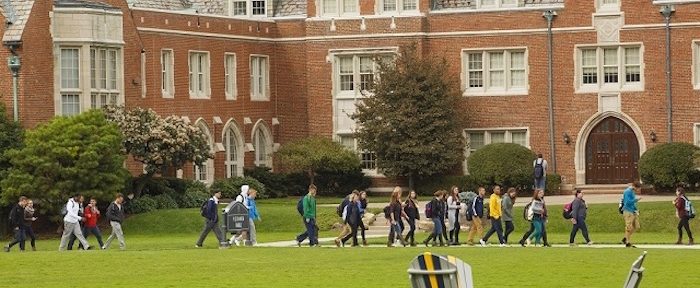 John Carroll University transforms lives and educates students in the Jesuit academic tradition. This gift helps support that effort.
Doreen Riley
University Heights, OH
---
I love my school and more importantly, the people I have met and the dedicated folks that work there!! It always makes my day when I hear from someone from JCU. Thank you.
Don MacMillan '81
Watertown, MA
---
My JCU experience was incredible and I hope to offer even a small amount of support to someone to have a similarly positive experience.
Ken Clar '14
Providence, RI
---
I believe in giving back, and I know Carroll continues to "give" by way of its alumni on a daily basis, in communities across the world.
Bridget Patton '99
Rocky River, OH
---
I am happy to give to JCU. I had a great experience there. I also feel as though the education I received there effectively prepared me for completing my graduate degree (Masters of Science in Communication Sciences and Disorders). I am now a Certified and Licensed Speech Language Pathologist.
Katy McMahon '01
Austin, TX
---
JCU gave so much to me, the least I can do is donate to a fund that will help future students and the greater JCU community.
Mary-Kate Begin '14
Walton Hills, OH
---
I give because I believe John Carroll University is committed to providing its students with the tools and knowledge to be successful and contributing members of the community.
Michelle Feinberg '08G
University Heights, OH
---
It is my small way to give back.
Lewis Zahara '87
Arlington Heights, IL
---
JCU gave me a great start and I want it to continue to provide a high-quality Jesuit education for generations to come.
Bridget Patton '99
Rocky River, OH
---
A wonderful university where I learned so much academically, spiritually, and personally.
James Redford '82
East Grand Rapids, MI
---