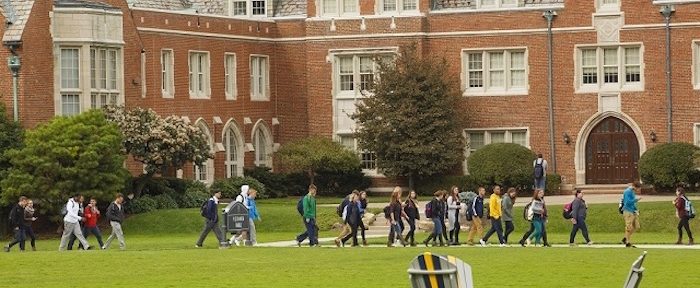 75% of my education was paid for by the generosity of past alumni.
Kathryn Foot '11
Sackets Harbor, NY
---
John Carroll prepared me well for my doctoral studies and my academic career at the Lutheran Theological Seminary in Gettysburg.
Nelson Strobert '81
Gettysburg, PA
---
My daughter, Hannah, graduated in May of 2014 on a Friday and started a job on Monday through the help of the alumni network and her advisers.
Ivan Baumwell
Edgeworth, PA
---
My excellent pre-medical preparation at JCU gave me the opportunity to become a D.O. and president of South Pointe Hospital, where I have the opportunity to improve the health of the patients and the communities we are privileged to serve...Thank you, JCU!!
Robert Juhasz, D.O. '77
Concord Township, OH
---
My father devoted 47 years to JCU.
Carla Coleman
Boulder, CO
---
I appreciate what JCU did for me and hope it continues its mission with current & future students.
Anthony Grego '06

---
My husband and I both graduated from John Carroll and received a quality education!
Laurel Littrell '86
Blacklick, OH
---
John Carroll provided me more than an academic education, it provided me a life education.
Claire CaJacob '78
Chesterfield, MO
---
I was helped by scholarship funds during my years at JCU and I want to help give a future/current student the same opportunities I was given.
Daniel Gonzalez '14
Cleveland, OH
---
My brother Jack and I, and my daughter Jeannie all graduated from JCU. I went on to Marquette for medical school (back when Marquette had a medical school) and my daughter Anne graduated from Marquette as well. Many good memories; good preparation for future careers.
Tom Kirkhope '59
Toledo, OH
---