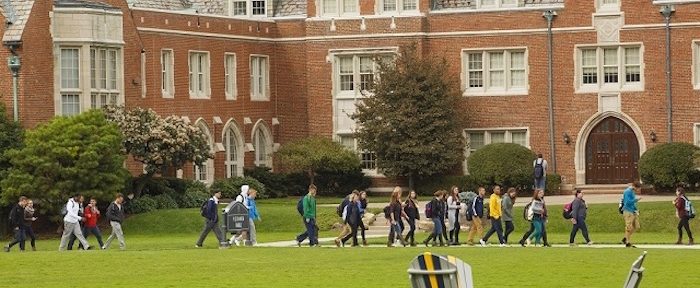 We give to JCU because of the fine Jesuit education our son, Kevin P. Carlin '12 received from your university.
Hugh and Debbie Carlin
Rocky River, OH
---
John Carroll University transforms lives and educates students in the Jesuit academic tradition. This gift helps support that effort.
Doreen Riley
University Heights, OH
---
After graduating in 1957, I didn't know what I wanted to do. I returned to JCU in September to enroll in something. I saw Fr. Castellano whom I had for Greek. He suggested that I go to law school ("it can't hurt you"). I did and am forever grateful.
Anonymous '57

---
I give because I believe John Carroll University is committed to providing its students with the tools and knowledge to be successful and contributing members of the community.
Michelle Feinberg '08G
University Heights, OH
---
I am so thankful for all opportunities and happy memories JCU has given to me.
Amanda Maggiotto '08
Lakewood, OH
---
I am an alumnus.
Peter Hanson '69
St. Petersburg, FL
---
JCU and people like Dennis Lane changed my life. Thirty-seven years after graduation, my JCU relationships continue to be a very important and influential part of my life. Everyone of us is forever grateful we were lucky enough to have gone down that path.
Stan Mambort '77
Cincinnati, OH
---
This school and the friends I gained there helped me appreciate the value of a great education both outside and inside the classroom.
Brendan Bauer '93
Huron, OH
---
Love JCU
William Costigan '06
Santa Monica, CA
---
I worked hard and was grateful to be the recipient of scholarships during my undergraduate years at JCU. The generosity of the alumni and JCU community is contagious and we should all pay-it-forward, in any way we are able, to keep this wonderful JCU experience alive for generations to come!
Laura (Pergi) Fitzpatrick '96
Cleveland, OH
---