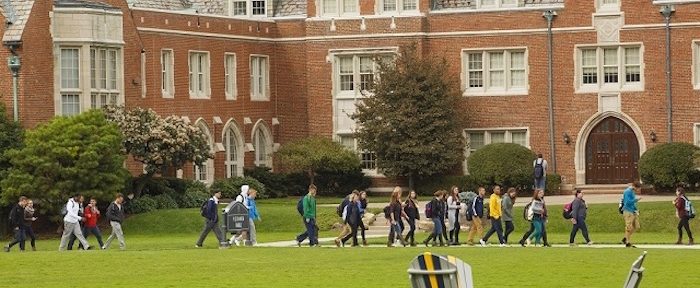 My daughter, Hannah, graduated in May of 2014 on a Friday and started a job on Monday through the help of the alumni network and her advisers.
Ivan Baumwell
Edgeworth, PA
---
I have given as an alum for nearly 56 years as I appreciate the value of my JCU and Ignatius education, which have served me very well.
Larry Dietz '58
Knoxville, TN
---
I value and respect the education that I received at JCU, and want to do something to help others receive the same benefits.
Edward Fehrenbacher '62
Pasadena, CA
---
75% of my education was paid for by the generosity of past alumni.
Kathryn Foot '11
Sackets Harbor, NY
---
I am so fortunate to have received such an excellent education from JCU and I would like to pass that same gift of excellence on to someone who will also value the priceless gift of a great education and put it to good use, like I have in my life!
Angela Monateri '00
Broadview Heights, OH
---
Marie Lynch was such a dear friend and I want our wonderful memories of our times together on John Carroll's campus and beyond to be remembered forever. Marie was one of the kindest, most generous, and compassionate people I've ever known. I'm truly grateful for her and JCU!
Deborah Solyan '83
Cleveland, OH
---
... to continue success for JCU -- received both undergrad and grad degree from Carroll.
William Brueggeman '87, 1995G
Madison, OH
---
I valued my education and experience at JCU.
Brian Donnelly '86
Birmingham, MI
---
It was activities like these (in JCU crowdfunding initiative) that made my time at John Carroll so memorable. I want to make sure every JCU student gets the opportunities I received as a student to live out our mission to be men and women for others.
Amanda Maggiotto '08
Lakewood, OH
---
Class of 64, also 3 brothers went to JCU, and our son Chris went to and works at JCU.
Martin Wenzler '64
Williamsburg, VA
---