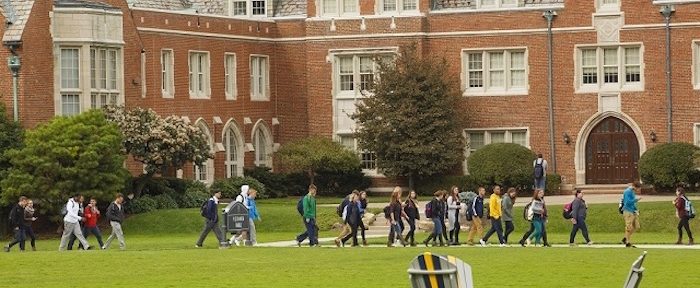 If the call center had not called me, I would not have donated. Avery called me. It shows the importance of my donation to the institution.
Rev. Chris Zerucha '06
Painesville, OH
---
JCU faculty/staff assisted me when I needed it most. Thanks again for my years of learning at JCU.
Hal Wheatley '64
Sagamore Hills, OH
---
John Carroll shaped me into the person I am today, and I am forever grateful for the Jesuit education I received.
Jennifer Sturm '02
Cincinnati, OH
---
John Carroll University provided me with a solid educational foundation, a network within the business and civic community, encouragement to serve others, and lifelong friendships I cherish. I give to thank the University and help others experience the same.
Brian Marita '94
Westlake, OH
---
I give because my husband and I met at JCU and it was a great experience!
Lyndi Oing '07
Wadsworth, OH
---
I have given as an alum for nearly 56 years as I appreciate the value of my JCU and Ignatius education, which have served me very well.
Larry Dietz '58
Knoxville, TN
---
The further the journey from home the closer in the heart is the place of the beginning. The heart gives in order to grow and to build courage to one day return everything that was given.
Anonymous Student

---
I give because of JCU's Early College Program.
Melanie Shakarian '00
Cleveland, OH
---
I want to support Catholic education.
Thomas Pelon '90
Northville, MI
---
JCU gave me an advantage, which I wish to help pass on to others.
Carl Glotz '67
Independence, OH
---