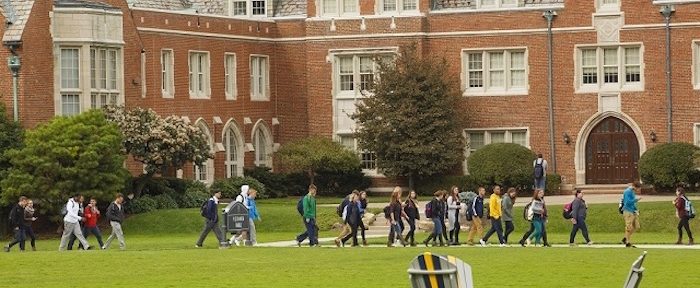 I loved my time at John Carroll and want others to have the same wonderful experiences I had.
Aimee Reitz '97
North Ridgeville, OH
---
I give because that is the only way to live.
Boris Bosnjak '08
Willoughby, OH
---
I received a President's Scholarship for four years to attend JCU as well as an Accounting Department Scholarship and feel I should pay those back a bit each year.
James Schaefer '79
Toledo, OH
---
John Carroll University gave me a great foundation to be successful not only in my career, but also as a leader, a mentor, a family man, a member of my community, and a citizen of this country.
Michael Elsner '93
Mt. Pleasant, SC
---
I love the JCU focus on service as seen through the Arrupe Scholars.
Maggie Broeren
Milwaukee, WI
---
I was helped by scholarship funds during my years at JCU and I want to help give a future/current student the same opportunities I was given.
Daniel Gonzalez '14
Cleveland, OH
---
I appreciate the education I received at JCU. I also wish to support the class of 1964 on its 50th reunion, and support the psychology department for its fine work.
Robert Klepac '64
San Antonio, TX
---
I enjoyed my time at JCU and value the experiences and knowledge gained and wanted to give back to the University so others could experience all I did.
Samuel Gonder '09
Dallas, TX
---
JCU gave so much to me, the least I can do is donate to a fund that will help future students and the greater JCU community.
Mary-Kate Begin '14
Walton Hills, OH
---
As a teacher and as I parent I find that these young people, many of whom have been my students, are a shining example of the young adults of today.
Susan Barkett
Solon, OH
---