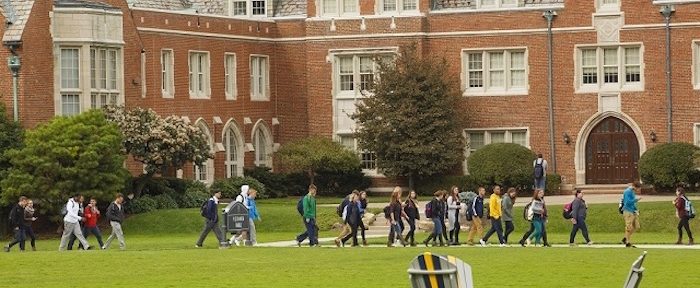 ... because of the education/relationships during my years at JCU, and the lifelong values earned from that education.
Hal Wheatley '64
Sagamore Hills, OH
---
In honor of Cindy Zwierlein.
Petra Martin

---
To help with your per capita numbers.
Anonymous Alumna/us

---
If the call center had not called me, I would not have donated. Avery called me. It shows the importance of my donation to the institution.
Rev. Chris Zerucha '06
Painesville, OH
---
Dr. Bill Ryan loved JCU and devoted many happy years to the university. I believe it is a fitting memorial to help support a cause close to his heart. He was a loving father, husband and lively addition to gatherings. He was much loved and will be remembered by many.
Teal Anderson
Boerne, TX
---
John Carroll University brings warm memories and recognition that it launched my adult future. Thank you.
Richard Walsh '65
Surprise, AZ
---
It was activities like these (in JCU crowdfunding initiative) that made my time at John Carroll so memorable. I want to make sure every JCU student gets the opportunities I received as a student to live out our mission to be men and women for others.
Amanda Maggiotto '08
Lakewood, OH
---
Carroll's commitment to academic excellence and holistic care made all the difference for me. I serve as a principal of a Catholic high school in no small part because of my time in University Heights. I'm happy to give.
Greg Deja '05
Grand Rapids, MI
---
I valued my education and experience at JCU.
Brian Donnelly '86
Birmingham, MI
---
Carroll was a great experience for me. I appreciate what it was and continues to be in my life. I've met many wonderful people because of my time at JCU and, for that, I'm grateful.
Tom Cassidy '99
LaGrange, IL
---