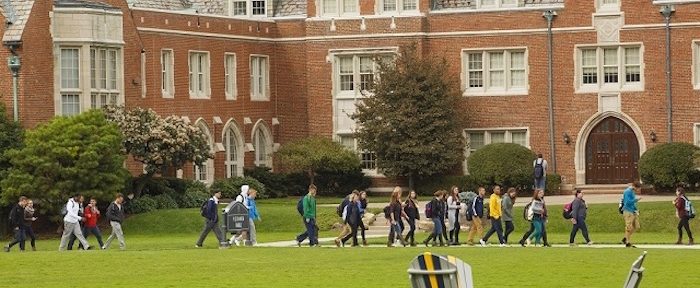 My excellent pre-medical preparation at JCU gave me the opportunity to become a D.O. and president of South Pointe Hospital, where I have the opportunity to improve the health of the patients and the communities we are privileged to serve...Thank you, JCU!!
Robert Juhasz, D.O. '77
Concord Township, OH
---
I realize education is the key to prosperity and growth. I trust the ideals that JCU promotes and am confident that tomorrow's leaders will be shaped through the prism of this fine institution. Alumni support is critical to maintaining these ideals.
Robert Hutcheson '90
North Canton, OH
---
This school and the friends I gained there helped me appreciate the value of a great education both outside and inside the classroom.
Brendan Bauer '93
Huron, OH
---
I had wonderful professors at John Carroll who prepared me to be a critical thinker in everything I do. I want other people to have that same opportunity.
Sarah Stroney '08
Pittsburgh, PA
---
I give a little now because I feel compelled to give back to the institution that helped me land a decent job.
Anonymous

---
JCU gave me so much.
David Weakland '88
Peoria, AZ
---
My father, John D. Smith, attended JCU and spoke often of his excellent education and feeling of belonging. He started a scholarship to honor Father Schell, a mentor of his. We give in memory of my father (he died 8/21/13) and to recognize the importance of education.
Karen Smith
St. Charles, IL
---
Carroll's commitment to academic excellence and holistic care made all the difference for me. I serve as a principal of a Catholic high school in no small part because of my time in University Heights. I'm happy to give.
Greg Deja '05
Grand Rapids, MI
---
I met my best friends, received a world class education, and developed into the person I am today because of my time at JCU. Go Streaks!
Brigid Long '06
Columbus, OH
---
Mission: As a Jesuit Catholic university, John Carroll inspires individuals to excel in learning, leadership, and service in the region and in the world.
Michael Henry '00
Solon, OH
---