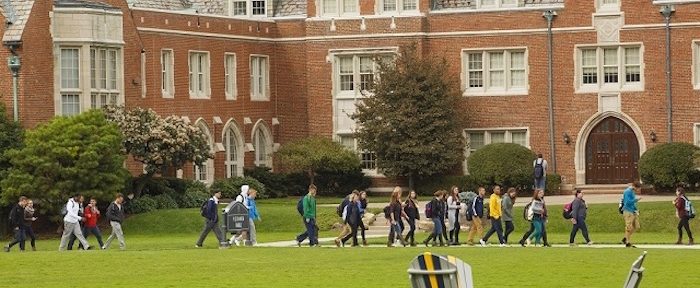 As a former JCU/Meet the Press Fellow, I know how important the fellowship was in starting my career, and most importantly, to Tim Russert's legacy.
Ashley Bastock '15
Amherst, OH
---
I owe JCU for my success in business.
Emery Bodnar '65
San Antonio, TX
---
John Carroll provided me with a considerable amount of scholarship money when I was a student there, and this is my way to give back.
Jason Hennes '00
Park Ridge, IL
---
I owe JCU for a wonderful education, leadership opportunities, life experiences, and mentors that helped me become a Man for Others. I owe JCU for giving me the chance to make best friends that continue to enrich my life and allow me to share wonderful memories made at John Carroll.
Robert Kumazec '07
Mentor, OH
---
I received a fantastic education at JCU, in part, because of scholarships funded by alumni. I feel that now it is my turn to help current students achieve their dreams!
Erica O'Leary '90
Parkville, MD
---
I received financial assistance many years ago when I attended JCU and I landed a great job because I graduated from JCU.
Susan Kenney '76
Cleveland, OH
---
The education I received at John Carroll has allowed me to be successful in my professional career. I owe a lot to the university for preparing me for the real world.
Tony Grego '06
Westlake, OH
---
I played football at JCU and loved hearing the pep band. I played on the kickoff and kick return teams and still remember the band playing Bon Jovi, Living on a Prayer to start the 3rd QTR. They were a huge part of the football games and my college experience.
Jim Fink '05
Richmond, VA
---
I care about the future of John Carroll and the excellent education it gives to the many students who attend each year.
Betty Jane Nowak '72
Leroy Township, OH
---
The guy on the phone was super nice.
Billy Meade '00
Cleveland, OH
---