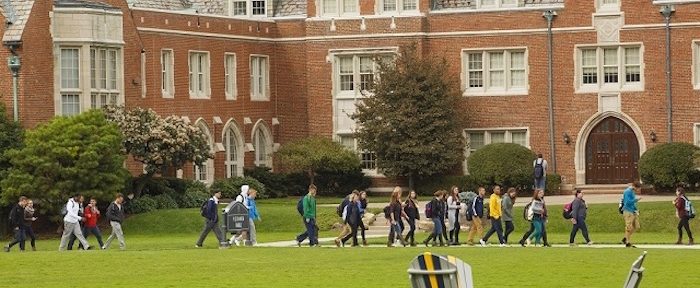 I give as a thank you to JCU.
Mary Bunker '87
Chicago, IL
---
It is my small way to give back.
Lewis Zahara '87
Arlington Heights, IL
---
I still have dear friends from JCU in far away cities. My time at JCU was nothing short of tremendous. Great professors. It was the late 60s. Everything was changing. Me too. I started playing rugby at JCU at the age of 19 and kept it up until my 50s.
Tom Surwill '71
Buffalo, NY
---
... somebody funded my President's Scholarship beginning almost 40 years ago.
James Schaefer '79
Toledo, OH
---
Carroll gave so much to me...academics, athletics, and relationships that will last forever!
Megan Lutz '12
University Heights, OH
---
My education at JCU made a difference in my life's journey.
Harold Wheatley '64
Sagamore Hills, OH
---
The further the journey from home the closer in the heart is the place of the beginning. The heart gives in order to grow and to build courage to one day return everything that was given.
Anonymous Student

---
Mission: As a Jesuit Catholic university, John Carroll inspires individuals to excel in learning, leadership, and service in the region and in the world.
Michael Henry '00
Solon, OH
---
I am so proud of my Jesuit education from John Carroll University. I want to help current and future students receive the same opportunities and experiences that I had during my time at Carroll.
Casey Laughlin '08
New York, NY
---
JCU allotted me the opportunity to study a spectrum of courses. Additionally, each professor I had would always take the time outside of class to help me grow as a person. Finally, JCU provided me a generous scholarship and I need to make sure that is there for future students.
Charles Trouba '13
Omaha, NE
---