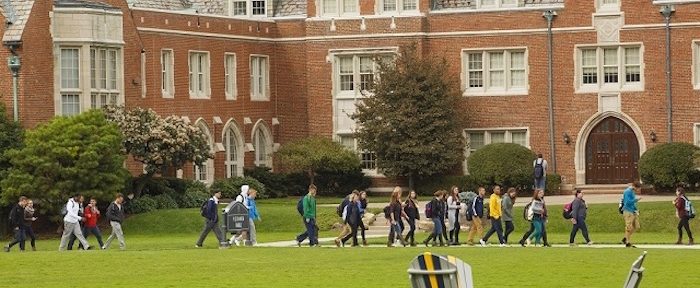 JCU deserves it.
Jim Barrett '84
Old Greenwich, CT
---
My father devoted 47 years to JCU.
Carla Coleman
Boulder, CO
---
My godfather requested, in lieu of flowers at his funeral, for gifts to be made to his Alma Mater.
Anonymous student

---
I want other students to have the opportunity to experience John Carroll like I did. It was transformative and I hope others can have that experience as well!
Sadie Curtin '13
Cleveland Heights, OH
---
I believe in the work of the ISI and the healing mission of Jesus which the graduates are carrying across Cleveland and beyond.
Pam Chaney '17
Shaker Heights, OH
---
The Boler Honduras Project forever changed my life and shaped my experience at Carroll. We must keep this project alive and allow more students to experience what myself and several others have over the past four years. It is changing the lives of Carroll students and of those in Honduras.
Chelsea Gerken '14
University Heights, OH
---
JCU was good to me and I want the school to continue in its successes.
Tom Cassidy '99
La Grange, IL
---
I value my Jesuit education.
Lewis Zahara '80
Arlington Heights, IL
---
If we want to see a world where peace, justice, truth, understanding, and well-being reign then the youth must be educated in a well-informed solidarity. They must sit at the table of the other and learn compassion. They must become avid social critics, critical thinkers, artists, and entrepreneurs.
Anne McGinness, Ph.D.
Cleveland, OH
---
Because it is the right thing to do. Much is expected!!
Anonymous student

---