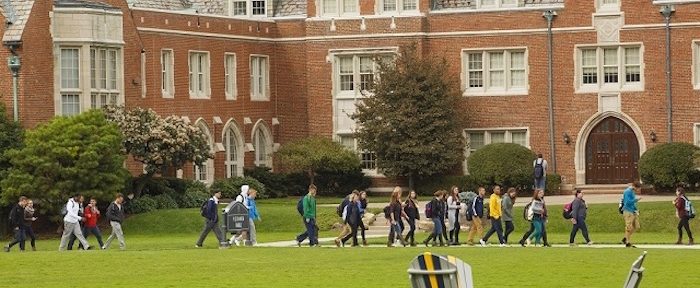 This (Labre Project) is a great cause. Meeting the people on the streets and offering food and a listening ear! God bless them.
Kitty Turner
Hudson, OH
---
I believe in JCU's mission and impact on its students and community.
Alex Schmitt '98
Hudson, OH
---
JCU faculty/staff assisted me when I needed it most. Thanks again for my years of learning at JCU.
Hal Wheatley '64
Sagamore Hills, OH
---
JCU has shaped me to become a woman for others and I want to see the university continue that mission.
Lauren Bajda '12
Cleveland, OH
---
John Carroll means so much to us.
Anonymous alumna/us

---
Everyone deserves an opportunity.
Adam Pizzurro '08
Westlake, OH
---
We give because of Tom Lewis, '60, '62G, and the role JCU has played in his life, in terms of spirituality and an incredible sense of giving and community. He has passed these gifts along to his children and now his grandchildren.
Brian & Mary Margaret Lewis Friel
Chevy Chase, MD
---
I give because I received. Frankly, I would not have been able to afford JCU if I did not receive tuition assistance and scholarships. My annual contributions are my way of paying it forward.
Keith Cockrell '99
Hyattsville, MD
---
(I give to provide) college education tuition assistance.
John Whalen
Fairlawn, OH
---
My sister, Kerry, was a graduate of John Carroll and she recently passed away. I wanted to honor her memory.
Colleen Kipfstuhl
New York, NY
---