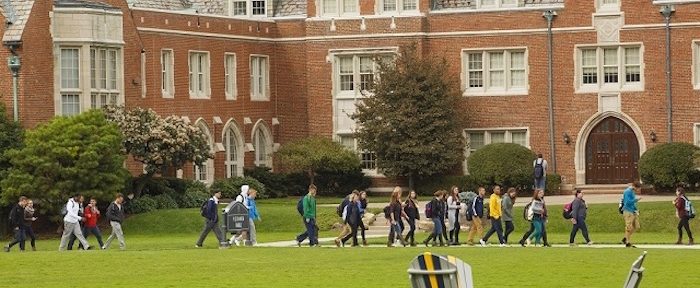 I hope to be able to help JCU give future students the same wonderful experience that helped shape me into the person I am today.
Robert Kumazek '07
Mentor, OH
---
I am happy to give to JCU. I had a great experience there. I also feel as though the education I received there effectively prepared me for completing my graduate degree (Masters of Science in Communication Sciences and Disorders). I am now a Certified and Licensed Speech Language Pathologist.
Katy McMahon '01
Austin, TX
---
I don't have much to give but I want to do something for JCU as they have always found a way to support my efforts.
Elsie Dickerson '03
Cleveland, OH
---
JCU gave me so much.
David Weakland '88
Peoria, AZ
---
John Carroll University provided me with a solid educational foundation, a network within the business and civic community, encouragement to serve others, and lifelong friendships I cherish. I give to thank the University and help others experience the same.
Brian Marita '94
Westlake, OH
---
I loved my John Carroll experience, especially the programming focused in "cura personalis" -- care of my mind, body, & soul. This has forever enhanced who I am and how I live out the Jesuit mission on a daily basis -- to give and not to count the cost.
Lauren Fraser '07
Akron, OH
---
I believe in the value of a Jesuit education.
Tim Schoenharl '02
Bellevue, WA
---
JCU has shaped me to become a woman for others and I want to see the university continue that mission.
Lauren Bajda '12
Cleveland, OH
---
My daughter graduated (2010) from JCU.
Michael Vistocco
Victor, NY
---
If we want to see a world where peace, justice, truth, understanding, and well-being reign then the youth must be educated in a well-informed solidarity. They must sit at the table of the other and learn compassion. They must become avid social critics, critical thinkers, artists, and entrepreneurs.
Anne McGinness, Ph.D.
Cleveland, OH
---