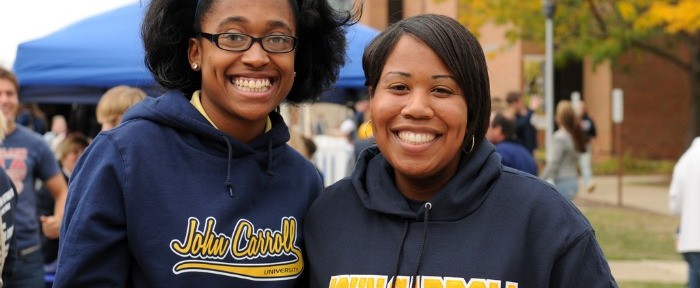 There are many ways to support John Carroll University and–at the heart of all of our fundraising–our students.
Alumni, friends, parents, corporations, foundations, members of the campus community, and others may choose to make a single gift or spread their contributions over a period of time. All gifts, no matter the amount, make an impact and are deeply appreciated.
We follow John Carroll University Board-approved Gift Acceptance Policies and Procedures and a few of the ways to contribute include:
Cash
Corporate matching gifts
With your help, John Carroll University will continue to build on nearly 130 years of Jesuit tradition–leaving its mark on the world by developing leaders with the knowledge and character to lead and to serve.