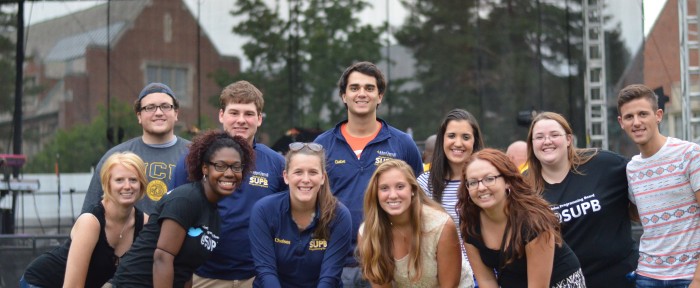 Why Join SUPB Exec?
Have guaranteed tickets and access to ALL SUPB events.
Receive a bi-weekly stipend for your work with the organization
Gain exceptional leadership skills, knowledge, and experience. Also there's food. Lots of free food.
Travel to conferences and meet with student leaders from other campuses
Be a part of one of the largest on-campus student organizations
Make great friends and have the time of your life.
 Sounds SUPER! But How Can I Get Involved?
Come to SUPB meetings, held every Tuesday at 9:00 PM in the Jardine Room & start sharing your ideas
Join and participate in one of the committees that interests you
Help out at events with the executive board during the semester
Apply at the end of the fall semester for an executive board position
Let us know if you want to be involved! Click here.