What is the best way to live? How large is God? How are finite beings related to the infinite? What was God's purpose in creating the universe? How can we be helpful? These ageless questions can inspire people today just as they have inspired people throughout the ages, linking the human soul to philosophy and to the love of wisdom.
– Sir John Templeton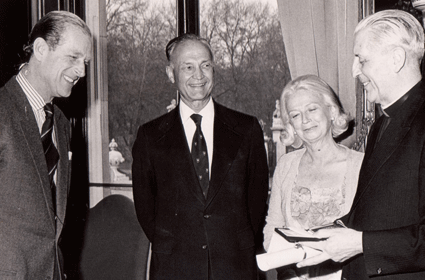 The Templeton Prize honors a living person who has made an exceptional contribution to affirming life's spiritual dimension, whether through insight, discovery, or practical works. Established in 1972 by the late Sir John Templeton, the Prize aims, in his words, to identify "entrepreneurs of the spirit"—outstanding individuals who have devoted their talents to expanding our vision of human purpose and ultimate reality. The Prize celebrates no particular faith tradition or notion of God, but rather the quest for progress in humanity's efforts to comprehend the many and diverse manifestations of the Divine.
Cardinal Suenens was a pioneer in the research and discourse of the Charismatic Renewal Movement. The Cardinal's enlightened discourse provided guidance and reassurance about the movement, eliminating misunderstanding and offering thoughtful insight to followers and observers alike. He was awarded the Templeton Prize in 1976.*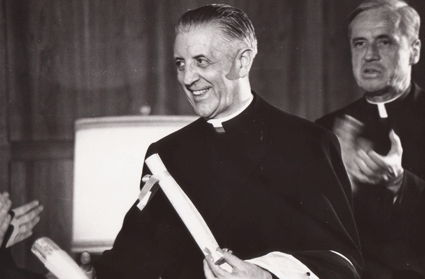 ---
*Source: www.templeton.org