Welcome to Meet Your Student Union! Each week we will feature a different member of Student Union so you can get to know who is representing your voice.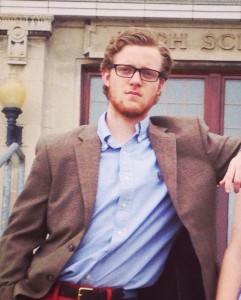 This week's edition of Meet Your Student Union features one of the 2016 Senators, Patrick Munschauer!
Patrick was asked a few questions about John Carroll, himself, and what he wants to bring to Student Union.
What is your favorite thing about JCU?
Isn't it obvious? For the girls. Also, I really like the Jesuit community and the friends that I have made at this school. Everything is awesome!
What's your major?
Accounting
Where are you from?
Buffalo, NY
What is something you hope to bring to Student Union?
I hope to bring a new perspective and a strong work ethic.
Fun fact about yourself:
I like America and the movie The Dark Knight.
Favorite quote:
"You miss 100% of the shots you don't take. – Wayne Gretzky" – Michael Scott
Questions about Student Union? Contact Patrick at pmunschauer16@jcu.edu

Stay tuned for next week's Meet Your Student Union!