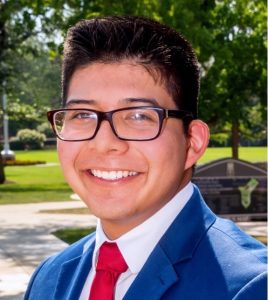 Siian Rancharan
Class of 2019
srancharan20@jcu.edu
The duties of the Vice President for Student Organizations (VPSO) of the Student Union are outlined in Article III, Section 6 of the Constitution of the Student Union. The Vice President for Student Organizations is responsible for the Legion of Student Organizations (LSO) which is comprised of all the registered and recognized student organizations on campus (everything from American Chemical Society to Dance Ensemble). The VPSO provides programming, collaboration, communication, and financial support to student organizations, which is mainly done through the two branches of LSO–the Student Organization Budget Board (SOBB) and the Student Organization Review Board (SORB).
SOBB, as the financial branch, is responsible for the allocation of funds to the organizations which request money for events, trips, and/or supplies. SORB, as the administrative branch, enforces LSO policies as well as helps new groups become recognized student organizations. The VPSO chairs all committees and oversees their work. Additionally, the VPSO handles the "Of the Year" Leadership Awards given out every year at Inauguration to winning organizations, an advisor, and student leaders.
Forms and resources for student organizations can be found on the student org pages of the OSA website.
Information regarding starting a new student organization can be found on the starting a new organization site.