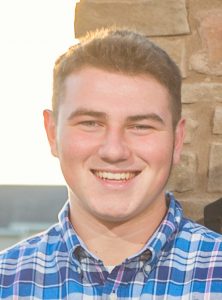 Cory Beam
Class of 2020
cbeam20@jcu.edu
The duties of the Vice President for Business Affairs (VPBA) of the Student Union are outlined in Article III, Section 4 of the Constitution of the Student Union. The VPBA is required to make budgets for the Student Union, Student Union Programming Board (SUPB), and Legion of Student Organizations (LSO) each spring. This individual is also co-chair the Student Activity Fee Allocation Committee (SAFAC). As a member of the Student Organization Review Board (SORB), this individual attends all Student Organization Budget Board (SOBB) meetings, and handles all check requests and journal entries for organizations. The VPBA is also responsible for keeping student organization officers up-to-date on their financial standing.
Information regarding organization numbers, account codes, and check requests can be found on the Student Organizations website.
Late Night Programming – registered and recognized student organizations can apply for Late Night Programming grants through this form, the contact for these is Lisa Ramsey (lramsey@jcu.edu). The group completes this form and it is then reviewed by the Late Night at Carroll planning committee, composed of administrators in student affairs.
Registered and recognized student organizations can request funds in four different categories: annual allocation, travel, programming, or service by completing a Student Organization Budget Board (SOBB) request budget request form. These forms can be found in two places: on OrgSync under "Media" and "Files". The contact is the Vice President for Student Organizations.
Diversity Programming – Contact Sherri Crahen, Dean of Students at scrahen@jcu.edu.
Club Sports – Contact Courtney Farver at cfarverjcu.edu.