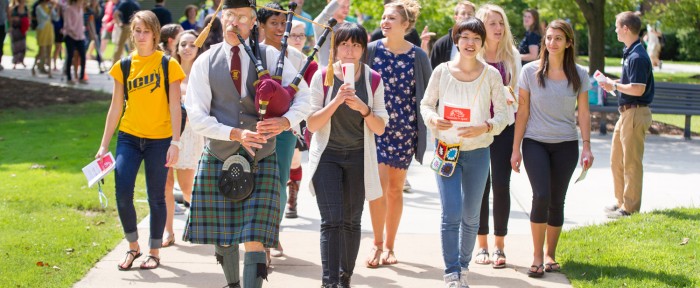 The Division of Student Affairs is comprised of the following departments: Athletics, JCUPD, JCU Dining, Dean of Students, Health Education and Promotion, Liturgical Music and Musical Arts, Recreation, Residence Life, Student Engagement, Student Diversity and Inclusion, Student Health and Wellness Center, Violence Prevention and Action Center, and the University Counseling Center. The Vice President for Student Affairs oversees the division.
Student affairs is an integral part of the learning process in higher education, providing opportunities for "students to learn through action, contemplation, reflection, and emotional engagement as well as information acquisition" (Learning Reconsidered, 2004). Student affairs views itself as a partner with academic affairs in an educational process that approaches the development of the whole student with the goal of cultivating productive citizens.
Functionally, student affairs provides and facilitates services, programs, and opportunities for both affective and cognitive learning and development. Our role on campus is to enhance the learning environment, educate the campus community about students and their experiences, and partner with academic colleagues to foster true learning communities.