Lisa Ramsey
Director of Student Activities
Email – lramsey@jcu.edu
Lisa Ramsey is the Director of Student Activities and has been at John Carroll University since August 2004. As Director, Lisa is responsible for the overall programmatic and administrative functions of the Office of Student Activities. In addition, she serves as the main advisor to the Student Union, works with student organization programming, and late night programming activities. Lisa obtained her bachelor's degree at Thiel College and her master's degree from Ohio University. Prior to JCU, Lisa spent seven and a half years as the Assistant Director of Campus Life at Southern Illinois University Edwardsville in Edwardsville, Illinois (just outside of St. Louis). Originally from Ohio, Lisa feels good to be "home" again. She lives in Hudson with her husband, Mike and two boys (one who will be a college sophomore and one entering fourth grade in fall 2011). You will often see Lisa running or doing yoga during her lunch hour. She especially enjoys talking with students to help them create an engaging and fun campus environment. Visit the OSA to find out how you can be a part of it too!
---


Janet Paradise
Administrative Assistant
Email – jparadise@jcu.edu
Janet Paradise joined the Office of Student Activities in February 2008 after spending 13 years at Management Recruiters International as a recruiter/project coordinator in the printing and graphic arts field. Prior to working for MRI, she worked at Dillard's (formerly Higbee's) in sales and management at the Beachwood and Downtown stores. She lives in Euclid with her husband, Nick. Her proudest accomplishment is that of being the mother of four boys, all of whom have been educated at Saint Ignatius High School. Janet will be glad to assist you with anything relating to the Office of Student Activities, so feel free to stop by and say hi!
---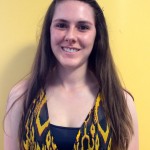 Mary Dodds, Graduate Assistant
Email – mdodds17@jcu.edu
Mary is the Graduate Assistant for the Office of Student Activities working with Late Night Programming, CarrollCAN and Student Organizations. Mary is new to John Carroll and is a student in the Clinical Mental Health Counseling program. She graduated from Edinboro University of Pennsylvania in May 2014 with a Bachelors of Science in Psychology and a Bachelors of Arts in Criminal Justice. At Edinboro, Mary was active in the Student Government Association holding positions such as Congressman, Parliamentarian and Vice President. Mary enjoys planning events, working with student organizations and most of all helping students make the most out of their college experience. She is very excited to be back in Cleveland and at John Carroll. Mary enjoys cooking, coffee and spending time with family, friends and her dog Forrest Whittaker.
---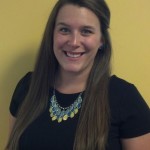 Chelsea Gerken, Graduate Assistant
Email – cgerken14@jcu.edu
Chelsea is the Graduate Assistant for the Student Union Programming Board (SUPB). Before this role, she was a part of the SUPB Executive Board while an undergrad at John Carroll. She has a Bachelor's degree in communications and hopes to work in event design in the future. She loves spoiling her dog Mazie and binge-watching shows on Netflix. Living in Cleveland for the past four years has helped feed her addiction to ice cream, the Cleveland Indians and outdoor adventure. Stop by to say hello or to just grab a piece of candy!