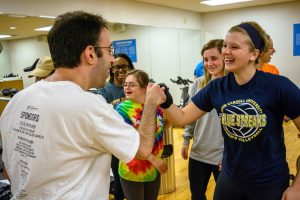 Want to know what is going on this weekend?! You are at the right place! Click on the Student Life Calendar to see the variety of social and late night events scheduled every weekend on campus this semester!  If you have questions about these events or would like more information, please email us at studentengagement@jcu.edu
Would you like to add an event to the student life calendar? Click here to submit your event for consideration.
Are you planning way ahead?  Are you wondering when Homecoming & Family Weekend is three years from now?  Click on the Major Campus Events Calendar to view larger event and breaks through the spring 2023.