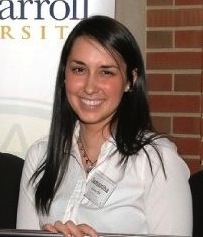 Assistant Director for Student Engagement at JCU
At the beginning of my junior year at JCU, my decision to major in sociology was an easy one. I found the process of learning why people are the way they are to be fascinating. Thus, the core classes of the major were much more for me than prerequisites to get out of the way. I reveled in the knowledge and experience of my professors, and spent my time outside of class engaging in organizations and activities that related directly to my studies.
It has been said that sociology is the study of the obvious. I say, what could be more important to study? Hand-in-hand with economics, sociology gives names to societal trends like "absolute poverty" and "gentrification", and a face to an abstract concept like "racism." It helps us to better understand the world we encounter, and thus to affect it for the better.
The highlight of my time with the sociology department was my internship through the Health and Human Services track at a refugee resettlement agency in Cleveland. In addition to my three days on site was a few hours each week of small group meetings of the interns. I found, and was able to express through short essays and group discussion, that I truly came alive through interaction with and service to people of diverse cultures.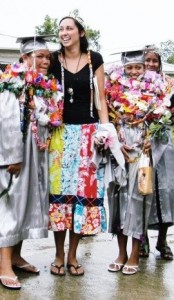 Upon graduation, I knew I wanted to spend some time learning about and serving another part of the world. I spent two years with a post-graduate volunteer corps called Jesuit Volunteers, immersing myself in the culture, language, and people of the tiny island of Pohnpei, Micronesia. I taught mathematics to high school students and catechism classes to 6th graders, hiked through rainforests and waterfalls, and ate too much fish and rice. I was fortunate to learn the language and customs, and say, "thank you and goodbye" at the end of my two years of service.
When I returned to the U.S., I was fortunate to be hired at my former internship site, the refugee resettlement agency. Over the past year, while I have been re-adjusting to the pace and norms of American life, I have been helping refugees from around the world to understand this new culture as well. I have been even more blessed to retain strong ties to my professors from the sociology department, who have helped me to continually process my readjustment and understand the challenge and beauty of culture shock.