Graduate Student, University of Cincinnati Department of Criminal Justice
Instructor, Bryant and Stratton College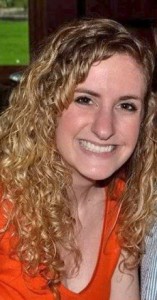 During my first year at John Carroll University, I struggled to find my niche, and I could not seem to decide on a course of study that suited my interests. My search for the perfect major ended on day one of my Introduction to Sociology class. Not only was the material intriguing, but every professor in the department also showed a genuine interest in my success.
The Sociology Department's core courses allowed me to explore various aspects of the discipline and find that criminal justice was the perfect fit for me. Most of my sociology coursework concentrated on the criminal justice system, criminology and the dynamics of society. Through the passion of my professors and my desire to further my knowledge of criminal justice, I chose to continue onto graduate school at the University of Cincinnati.
The education I received from John Carroll University's Sociology Department undoubtedly prepared me to excel in graduate school and my future endeavors. I now work as a part-time college instructor and I have the one-of-a-kind sociology faculty and the Jesuit mission to thank for my success.