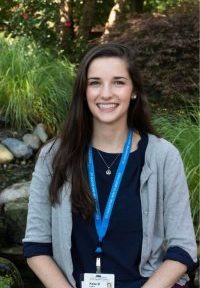 KTB is the daughter of Frank and Brenda English. She is a double major in Sociology & Criminology and Peace, Justice & Human Rights from Washington, D.C. After graduation, she will be traveling to Mandeville, Jamaica for a year of accompaniment.
Leadership
KTB has been a Student Liaison in the Center for Service and Social Action for the past three years, two of which she served as a member of CSSA's Student Leadership Team, leading service as well as Jesuit Day of Service and Living the Mission Day. During the past four years, KTB has been a co-chair for the Fatima Family Food Drive, a food drive that feeds 150 families with a Thanksgiving meal and a week's worth of groceries every November. She was a part of Manresa 32 Team and was a co-leader for Manresa 34. KTB was a student coordinator for two of Campus Ministry's Immersion experiences, held a position on the Students for Social Justice Executive Board, and is a Tour Guide. KTB was the recipient of the 2016 Outstanding Student Leader Award.
Commitment to Christian Values
KTB has participated in four immersion experiences throughout her time at John Carroll, the first to Immokalee, the second to El Salvador and her third and fourth to Honduras. She served Campus Ministry as the liturgy intern and Fair Trade Intern, and has continued her involvement through Carroll Faith Communities and various retreats such as the Guidance Retreat, Crossroads Retreat, Manresa 30,  Manresa 32 and Manresa 34. KTB also completed the 8-day silent retreat in both 2017 and 2018. She was a finalist for the Franciscan Mission Service Award in 2017, a national award recognizing faithful and dedicated service oriented young leaders. KTB had the opportunity to live out her Christian Values throughout her summers as well. She interned at DeSales Service Works in Camden, NJ after her freshman year, CrossRoads Ministry in Louisville, KY after her sophomore year and Catholic Community Connection in Cleveland after her junior Year. KTB is a regular attendee to Sunday night and Wednesday night Murphy mass.
Academic Achievement
KTB is a double major in Sociology & Criminology and Peace, Justice and Human Rights. She was a presenter at the 2017 National IMPACT Conference, historically the largest gathering in the country focused on the civic engagement of college students in community service, service-learning, community based research and advocacy. She was a presenter at Celebration of Scholarship in 2017 and will be presenting her research on Transnational Gangs this spring at the 2018 Celebration of Scholarship. KTB is a member of the Arrupe Scholars Program and she has connected her academic research to various advocacy projects, including the Mock Border Wall and a Food Security advocacy project. KTB is currently completing her senior academic internship at US Together, a refugee resettlement agency in Cleveland Heights. KTB has made the Dean's list on various semesters throughout her time here.
Service to the University and/or Civic Community
KTB was recognized by Mayor Frank Jackson for her work with fellow students on food insecurity in the Hough Neighborhood. She was the recipient of the 2017 Ohio Campus Compact Charles J. Ping Service Award, which honors undergraduate students for their leadership and contributions to community service and service learning throughout Ohio. KTB encountered social justice issues in Cleveland as a member of Youth for Justice, We the People, Carroll Ballers and as a volunteer at Catholic Charities and the Fatima Family Center. She also had the opportunity to encounter people visiting JCU's campus on Danie's Day and Through the Eyes of the Child, two service events that happen in the student center. KTB had the opportunity to gain global perspectives during her immersions to El Salvador and Honduras. In her most recent immersion to Honduras, she helped fundraise and collect over one ton of medical supplies to bring to rural villages for medical brigades. KTB has peacefully protested for a variety of issues and was a part of the 3-day Hunger Strike to raise awareness for the Coalition of Immokalee Farmworkers.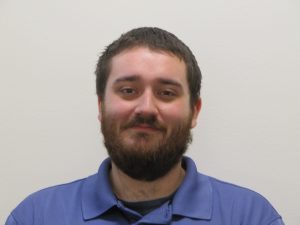 Adam Chaney '17, (Sociology major) He is an Arrupe scholar and the recipient of the 2016 Charles J. Ping Student Service Award in recognition of his outstanding leadership, advocacy work, and commitment to service both on John Carroll University's campus and beyond presented by Ohio Campus Compact. His service commitment has totaled more than 160 hours. He has also worked as co-chair of the Workers' Rights Committee in the group, Students for Social Justice, where he designed an educational campaign advocating for worker rights and fair wages. To read more articles on him simply click the following link: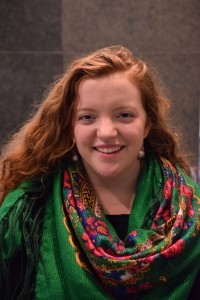 Grace Donnelly '16, (Double major: Sociology, and Peace, Justice, and Human Rights) She was recently named a Beaudry Award Finalist. Grace is the recipient of the Campion Award for Service in the spring of 2014 and the Ohio Campus Compact Charles J. Ping Student Service Award and Serretta Saylor Legacy Grant in the spring of 2015.  Grace has been on the National Steering Committee for the organization Fair Trade Campaigns since 2013 to establish JCU as a Fair Trade University. After graduation, Grace plans to commit to a year of service with the Jesuit Volunteer Corps and plans to go to graduate school for public policy. To read more articles on her simply click the following link: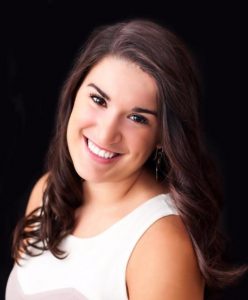 Marina Giannirakis '17, (Sociology and Criminology major) She is an Arrupe scholar and also one of the 2016 recipients of the Campion Scholarship. Marina is a member of the Students for Social Justice Group, co-chair of the Human Trafficking committee, a leader of the Cleveland Neighborhood Project, the vice-president of her sorority, and one of six students who was selected to serve as on the Center for Service and Social Action student leadership team. Marina was one of four students selected to participate in the 2015 Shepherd Internship Program. To read more articles on her simply click one the following link: