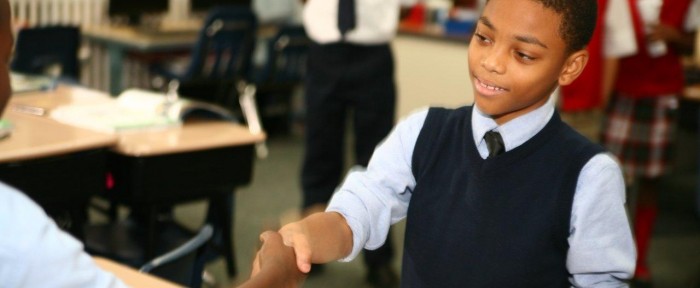 What is it?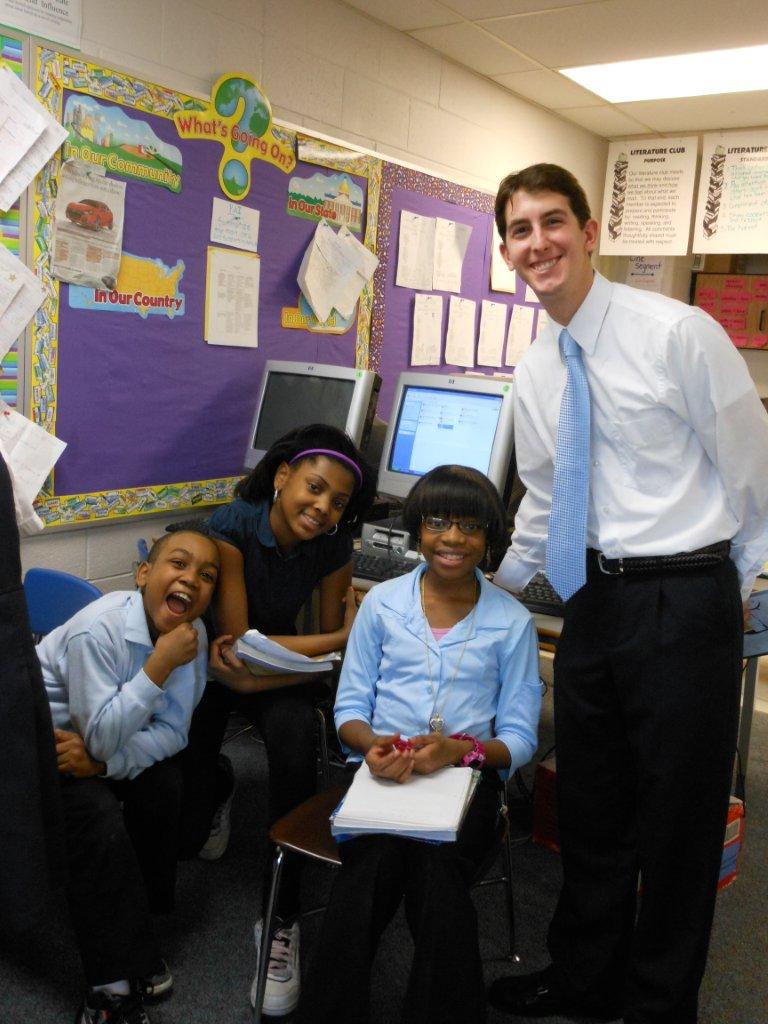 We the People Service-Learning Program (WTP) is a 4th/5th grade tutoring program that brings JCU tutors into classrooms in Cleveland and East Cleveland to educate elementary students about the US Constitution and citizenship. Tutors try to stay with the same classroom for the entire academic year.
How does it work? JCU tutors, in teams of three or four, go to their designated classroom weekly to teach lessons based on the We the People textbook. Tutors meet with their teams weekly and submit lesson plans.  The student coordinator for the program provides lesson plan ideas each month and the WTP staff supports teams by helping them shape the lessons. Textbooks are signed out to JCU tutors for each semester they are involved in the program to help them prepare the lessons.
What is the main objective? JCU tutors assist in preparing the students for the JCU Mock Congressional Hearing held at John Carroll each May. Each classroom team competes on their knowledge of the five units in the We the People textbooks.  Judges, (including local leaders, police officers, lawyers, and community members) score the teams' answers to pre-set Hearing questions.  An awards ceremony, including lunch, follows the competition.
How do I get involved? 
Email wethepeople@jcu.edu to become a prospective tutor.
At the beginning of the semester, visit our service activities page on the CSSA website to see if any of the classrooms fit your schedule.
Attend the informational sessions, call the Center for Service and Social Action at 397-4698, or visit us in AD-32 to sign up for a team and a classroom.
Ask your professors if this service will fulfill a service-learning requirement.
Get ready to connect with kids who are ready to connect with you!
Hear from some of our current tutors by clicking the video link below.