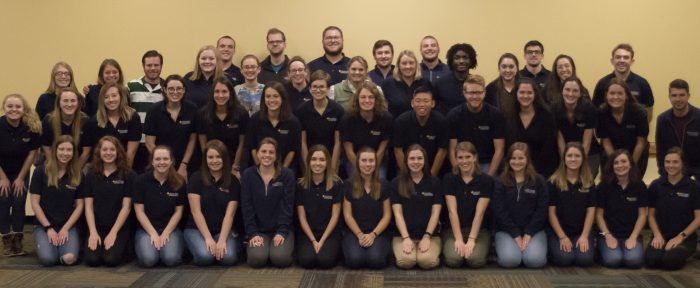 Liaisons are like the yolk – the binding agent – that thickens a sauce and makes it what it is intended to be. Without them, a service experience, like a sauce without a yolk, are just ingredients in a bowl.
-Dr. Ed Peck, speaking to CSSA Student Liaisons in September 2015
The Center for Service and Social Action provides weekly service and one time service opportunities for John Carroll University students with more than 75 community partners throughout the greater Cleveland area. To facilitate these service opportunities, the CSSA office hires work study students to serve as Student Liaisons.
Student Liaisons contribute significantly to the culture of service at JCU.  These student leaders serve as ambassadors that connect the University to the community, facilitate a positive service experience for their fellow students, lead reflection, and transport students to and from community partner locations.