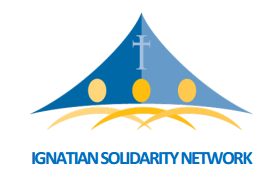 The Ignatian Solidarity Network (ISN) is a national social justice network inspired by the spirituality of St. Ignatius of Loyola. ISN was founded in 2004 and is a lay-led 501(c)3 organization working in partnership with Jesuit universities, high schools, and parishes, along with many other Catholic institutions and social justice partners.
ISN seeks an undergraduate student who can commit to a semester-long internship with ability to extend to additional semesters. Compensation if $7.70/hour, and the intern would report to the Executive Director and/or Program Director depending on intern assignments.
Qualifications:
INTERESTS
Social justice issues (ie. Human rights, environmental sustainability, etc.)
Catholic Social Teaching
Spirituality of St. Ignatius of Loyola
Advocacy
Education
Non-profit administration
SKILLS
Desire to work with a broad number of constituencies including university and high school staff, university students, and high school students;
Ability to communicate effectively via phone, web camera, social media, and in person;
Effective reflective and technical writing skills;
Ability to work independently with appropriate direction and support;
Basic computer skills and web skills;
Internship Description: Interns will have the opportunity to develop skills in areas of interest that relate to the work of the Ignatian Solidarity Network. These areas include: program development and implementation, marketing and communication, fundraising, and social justice issue education and advocacy. The experience of the intern will be formed around their interests in conjunction with the needs of the organization.
To Apply: Interested individuals should submit a resume and a writing sample that demonstrates an ability to reflect on a social justice issue to ckerr@ignatiansolidarity.net.