Apply today for the CSSA 2018-2018 Yearlong Internship! Click here for more information!
---
(Current) Summer 2018 CSSA Intern:
Christian Lowery '19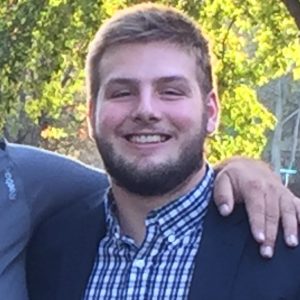 Christian Lowery is a senior from Youngstown, Ohio majoring in Exercise Science. As the Marketing & Data Analysis Intern, Christian enters, updates, and monitors CSSA attendance and registration data; cleans and analyzes survey results for CSSA events and processes; writes print newsletter articles; and assists with various workshops, special events, and substitute drives. Christian also maintains the CSSA social media accounts; creates marketing and media materials; and performs updates to CSSA's website.
Past CSSA Interns:
Spring 2018: Kelsey Connolly '18 and Rachel Mills '18
Fall 2017: Hannah Singerline '19
Summer 2017: Camille Renner '20
Spring 2017: Nicolette Bowersock '18 and Catherine Looby '17
Fall 2016: Nicolette Bowersock '18 and Ciara Crossey '17
Summer 2016: Annmarie Kirchner '17
Spring 2016: Kaylee Quanbeck '17 and Catherine Looby '17
Fall 2015: Kaylee Quanbeck '17 and Catherine Looby '17
Summer 2015: Kate Finneran '16
Spring 2015: Marcus Owens '15 and Andre Alamina '18