CSSA Internships: read on!
---
Applications are now closed for 2017-2018 CSSA Internships.
We will be seeking 2018-2019 interns in spring 2018.
Internship Learning Objectives:
(Cognitive Development) To develop a working knowledge of planning and implementation processes, the importance of assignment tracking and completion.
(General Skill Development) To gain skill in logistics, leadership and communication in written, interpersonal and presentation formats.
(Personal Growth and Development) To build self confidence in a professional setting.
Internship Guidelines:
GPA of 2.20 or higher.
Academic status of sophomore or higher.
Minimum of 135 hours per semester or over the summer.
Internship may qualify for academic credit through a departmental internship requirement or through the Center for Career Services.
Eligible for Lavelle Internship in Non-Profit organizations funding of up to  to be applied to the student's JCU account (for summer, will be applied to fall semester)
---
(Current) Spring 2017 CSSA Interns:
Nicolette Bowersock '18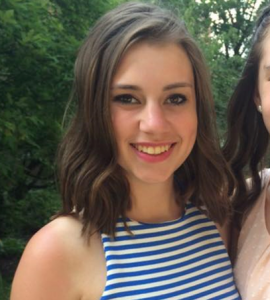 Nicolette Bowersock is a junior from Ashland, Ohio, majoring in Education. As the Data & Analysis Intern, Nicolette enters, updates, and monitors CSSA attendance and registration data; cleans and analyzes survey results for CSSA events and processes; writes print newsletter articles; and assists with various workshops, special events, and substitute drives.
Catherine Looby '17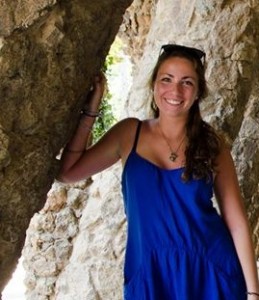 Catherine Looby is a senior from the northern suburbs of Chicago, majoring in Psychology and minoring in both Peace, Justice, and Human Rights, and French. As the Marketing & Reflection Intern, Catherine tracks student reflection reading and flags issues for staff follow up; maintains the CSSA social media accounts; assists with the weekly e-newsletter; writes print newsletter articles; performs updates to CSSA's website; and assists with various workshops, special events, and substitute drives.
Past CSSA Interns:
Fall 2016: Nicolette Bowersock '18 and Ciara Crossey '17
Summer 2016: Annmarie Kirchner '17
Spring 2016: Kaylee Quanbeck '17 and Catherine Looby '17
Fall 2015: Kaylee Quanbeck '17 and Catherine Looby '17
Summer 2015: Kate Finneran '16
Spring 2015: Marcus Owens '15 and Andre Alamina '18