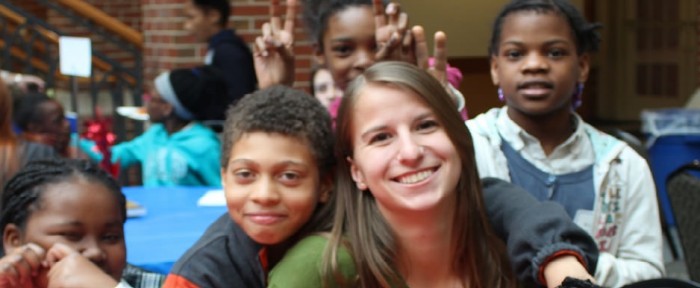 The Center for Service and Social Action offers many great ways for students to get involved through Student Service Opportunities. CSSA sponsors an average of 150 weekly service activities throughout the Cleveland community, numerous one-time projects, and social justice advocacy.
CSSA also gives you the opportunity to participate in one-time projects and special events. These service activities are open to JCU  students, staff, faculty, and administrators, and can be a good introduction to service for those who've never tried it before. Some involve travel to an off-site location; others happen right here at JCU. Some involve direct service, where participants are interacting with others; others involve indirect service, providing support for a community group or organization. Some of the most popular one-time events and special projects include:
CSSA currently partners with more than 75 nonprofit organizations, including schools, hospitals, assisted living facilities, faith-based institutions, social service programs, and neighborhood outreach centers. CSSA's many partnerships allow you to interact with a diverse range of populations in ways that encourage you to challenge your own assumptions about the lives of others while engaging in work that promotes justice and social action.
Each year, JCU students donate more than 100,000 hours to the community through service. Now you can too! Sign up to join a team of dedicated students striving to make a difference through social action.