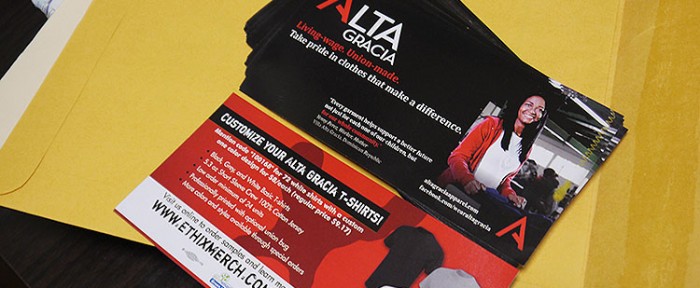 "Workplace rights are human rights." – Eleanor Roosevelt
The Workers' Rights committee of Students for Social Justice works to create equitable, sustainable, and empowering workplace relations in a fast-changing economy. The committee works to establish a comprehensive policy framework that unites all Jesuit colleges and universities in support of just employment standards. They also hope to encourage campus employers to formalize their commitment to protecting the rights of workers, whether directly employed or contracted.
The Workers' Rights committee works towards these goals through the use of:
Education: This committee hopes to educate students through the use of a series of speakers and films that address the issue of Workers' Rights the United States.

Advocacy: This committee also plans to actively advocate for a comprehensive policy addressing issues of employment injustice on the John Carroll University Campus.