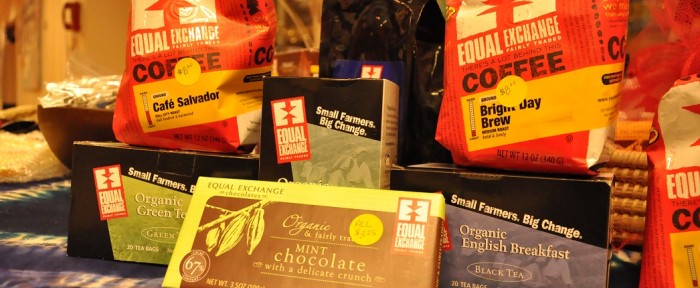 "A hundred times a day, I remind myself that my inner and outer life depend on the labors of other men." – Albert Einstein
Fair Trade is a system of exchange that honors producers, communities, consumers, and the environment. It is a model for the global economy rooted in people-to-people connections, justice, and sustainability. When you make Fair Trade purchases you are supporting:
A fair price for products
Investment in people and communities
Environmental sustainability
Economic empowerment of small scale producers
Direct trade
Long-term relationships
Fair labor conditions
The Center for Service and Social Action and Campus Ministry support the Fair Trade committee of the Students for Social Justice in their effort to make John Carroll a registered Fair Trade University with Fair Trade Colleges & Universities.CSSA sponsors the Ohio Fair Trade Expo, Fair Trade Friday sales throughout the year, and the Gifts that Give Twice holiday sale.