The John Carroll University Staff Service Award is to recognize individuals for outstanding service to the community in representing a "faith that does justice."
Nominees should be John Carroll employees who have made a consistently positive impact on the community through voluntary service and have a demonstrated commitment to the community, to social justice, and to the values of Jesuit education.
Click here to nominate a staff person for the award!
Click here to see a sample nomination letter.
The nomination period for the 2015 Staff Service Award is open from now through Monday, December 8, 2014. 
The award will be given annually to one staff member.  Recipients will receive $1,000, a certificate, a letter of recognition from the President, and acknowledgement on the CSSA website.
Staff Service Award Recipients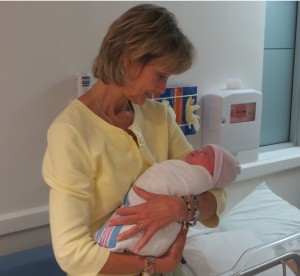 The 2014 recipient of the Staff Service Award is Mrs. Cheri Slattery, Administrative Assistant in the Integrated Marketing and Communications Department. For almost 40 years, Cheri has volunteered and served in numerous and wide-ranging capacities at Womankind—a nonprofit, nonsectarian prenatal and maternal healthcare center that offers comprehensive support services—free of charge—to pregnant women and their families in emotional and financial need. In addition to this, Cheri organizes a voluntary Christmas "giving tree" every year for the Advancement Division at JCU, to benefit The Rose-Mary Center, which manages five group homes for developmentally handicapped adults ranging in age from 19 to their 60′s. She truly is an exemplary employee committed to her community, social justice, and the values of Jesuit education.
2013 – Chris Wenzler, Sports Information Systems
2012 - Tom Reilley, Purchasing
2011 - Louise Barmann, Sociology