Congratulations to the 2017 Award Winner: Nancy Coyne, Athletics
The John Carroll University Staff Community Service Award is to recognize individuals for outstanding service to the greater Cleveland community in representing a "faith that does justice."
Nominees should be John Carroll employees who have made a consistently positive impact on the community through voluntary service and have a demonstrated commitment to the community, to social justice, and to the values of Jesuit education. The nominee must be a current, full-time employee who has been with the University for at least 2 years. Members of the faculty are not eligible for this award; a separate award, the Curtis W. Miles Faculty Award for Community Service is available.
The award will be given annually to one staff member.  Recipients will receive a $1,000 award stipend and acknowledgement on the CSSA website.
Nominations for the 2018 Staff Community Service Award are closed
Click here to see sample nomination letters.
---
Recipient of the Staff Community Service Award:
2017  |  Nancy A. Coyne, Athletics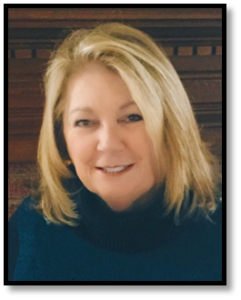 Nancy is a native Clevelander who grew up in Russell, Ohio.  She began her career as a stewardess with Northwest Orient Airlines and moved to Minneapolis/ St. Paul.  She moved back to Cleveland after getting married in 1971 to Michael Coyne '68 and became co-owner of The McMahon Coyne Funeral Home located in Willoughby.  Nancy currently serves as the Administrative Assistant to the Director of Athletics at JCU.  She was the founding director of the National Cleft Lip and Palate Association.
 Nancy and Michael have five children; Meghan, Kevin, Erin, Seamus and McPatrick. She is a devoted grandmother to ten grandchildren and one great-grandchild. In 1973, Nancy Coyne gave birth to a son, Kevin, who was born with a unilateral cleft lip and palate (CLP).  When Kevin was born, there was not the convenience of the internet to rely on for information.  People were handed outdated pamphlets and information was based upon a doctor's familiarity with CLP.  That was the "best" source of information.  
When Kevin was three years old, (circa 1976) Nancy discussed their family experience and the challenges that parents of children with CLP have with Kevin's team of doctors.  First, and foremost, she was passionate that parents needed to become informed, educated and trained in the progression of treatment for CLP. This conversation launched the lifelong commitment Nancy made to families of CLP infants locally and beyond. Nancy was trained at University Hospitals in Cleveland and for the past 40 years she has dedicated herself to CLP families in their time of need.  Nancy answers questions about surgeries, feeding, etc.  Most of all, she does this to underscore the fact that this new baby will grow and live a normal life. For unsuspecting parents, the anxiety level is elevated, when there are unanswered questions or they are misinformed about CLP.
To this day, not only hospitals call her for patient new birth related visits, she is often invited to speak at various medical seminars for doctors and nurses about her experience as both a parent and volunteer counselor about CLP. Nancy has also been heavily involved in serving the community over the years through her involvement with numerous agencies and organizations including  Lake County Extension, the Infant Outreach Network, Grief support work, and fundraising for a wide array of causes.  Nancy was also selected the Irish Woman of Lake County, Ohio.
2016  |  Peter Bernardo, Development
2015  |  James Burrows, Mail Center
2014  |  Cheri Slattery, Integrated Marketing & Communications
2013  |  Chris Wenzler, Sports Information Systems
2012  |  Tom Reilley, Purchasing
2011  |  Louise Barmann, Sociology & Criminology