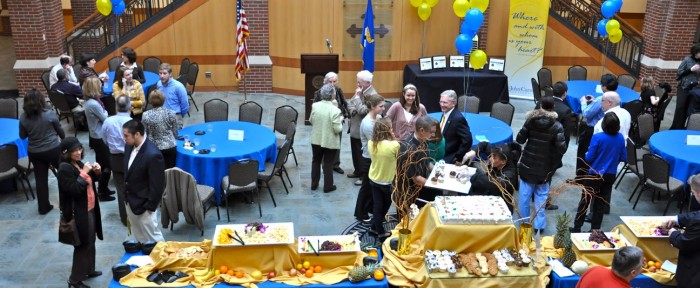 The Celebration of Service Award Ceremony, which takes place during Ignatian Heritage Week, provides the John Carroll community the opportunity to recognize those individuals who have won the George B. Sweeney Endowed Campion Award for Service, the Staff Service Award, and the Curtis W. Miles Faculty Award for Community Service. Individuals who have won these awards have shown a demonstrated commitment to service and social justice throughout their lives. The celebration is typically held in January in the Muldoon Atrium of the Dolan Center for Science and Technology and is open to the public.
Award recipients celebrated at the January 2014 ceremony included:
Check out lists of past recipients of each award by navigating the links to the left.