Congratulations to the 2018 Campion Award Winners:
Sean Freeman '19 and Maura Wallace '20!
In the spirit of St. Edmund Campion, the George B. Sweeney Endowed Campion Award for Service recognizes one sophomore student and one junior student each year with a demonstrated record of involvement in community service and social action, dedication to a faith tradition and/or spirituality, and strong evidence of leadership potential.
This is a one-year, $1,000 award given to one sophomore and one junior each year. The Center for Service and Social Action also administers up to $500 in additional funds to each Campion Award recipient for an approved campus-based service project.
Established in 1996 by JCU alumnus George B. Sweeney '55, this fund honors John Carroll University students who have made significant service contributions, both on campus and in our larger community and who are committed to becoming leaders in social action. The award is named for St. Edmund Campion, an English Jesuit who was martyred in 1581. Campion rejected a life of prestige, power, and wealth to spend his life in service to others in most need.
---
Recipients of the Campion Award:
2018  |  Sean Freeman '19 & Maura Wallace '20!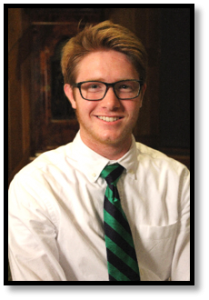 Sean Freeman is a junior from Chicago, Illinois. Immigration is a key issue for Sean, evident through his work with the Coalition of Immokalee Workers (CIW), his participation with the U.S.-Mexico Border Immersion Trip and his role as immersion trip leader to El Salvador. Sean is also a member of the Student Leadership Team for the Center for Service and Social Action and serves as a Catholic Relief Services Student Ambassador. Sean's passion for service has made him a great leader of on-campus initiatives and action, helping to educate, encourage, and introduce issues of social justice to the JCU community. Sean has brought representatives from the CIW to campus, organized student fasts in solidarity with the Immokalee Workers, and organized discussions and visual installations across campus for John Carroll's weeklong "People Over Politics" conversation on immigration in 2017. When asked about what drew him to these service experiences and social justice issues, Sean answered, "The reason I feel so passionately about these topics is because, through my service activities and actions, I now know many people who are impacted by injustices every single day of their lives. I see myself as a voice for them to the JCU community and the outside world. They have entered my heart and will never leave until I can one day say I've done all I can do to help even the playing field."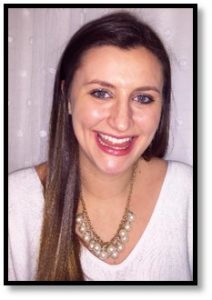 Maura Wallace is a sophomore from Pittsburgh, Pennsylvania. Maura's service interests lead her to participate in the Honduras Medical Immersion in May 2017, for which she raised thousands of dollars for medical supplies from her home parish. As the Philanthropy Chairwoman of her sorority, Gamma Phi Beta, Maura was the driving force behind the planning their annual Moonball Philanthropy Event that raised over $1,000 for Girls on the Run, a program that seeks to inspire girls to learn to be healthy and confident in themselves through interactive learning experiences and physical fitness. In addition, Maura is involved in the Carroll Ballers program, working with incarcerated youth at the Cuyahoga County Juvenile Detention Center. There she learned of the struggles that young women, in particular, face. Her interactions with these young women led her to create "Baby Baller," a program through which incarcerated, expectant mothers receive educational and supportive resources to prepare for motherhood. As an active force for good both locally and globally, Maura challenges herself consistently to live the Jesuit ideals of service to others. "My service experiences have taught me to initiate and lead through action. A familiar Ignatian phrase that resonates with me is, 'Go forth and set the world on fire.' Service sets my heart on fire."
2017  |  William M. DiPasquale '18, Leanne Tang '19
2016  |  Marina Giannirakis '17, Robin Goist '18
2015  |  Patrick Vecellio '16, Annmarie Kirchner '17
2014  |  Courtney Radtkin '15, Katie Coffey '15, Grace Donnelly '16
2013  |  Alyssa Giannirakis '14, Ned Barnes '15, Michael Gong '15
2012  |  McKenzae Bartels '14, Maggie Hutchison '14, Julia Blanchard '14
2011  |  Catherine Distelrath '12, Jeffrey Hatgas '12, Jillian Dunn '13
2010  |  Daniel Fitzmaurice '11, Thomas Coast '12
2009  |  Natalie Terry '10, Kevin Henderson '11
1999  |  Chris Kerr '00, Trena Marks '00, Patrick Corrigan '01
1998  |  David Birchok '99, Patrick Scanlan '00, Brian Sinchak '00
1997  |  Grant Mast '98, Melanie Shakarian '98, Julie Thorud '99
1996  |  David Roth '97, Penny Roxas '98, Valerie Williams '98